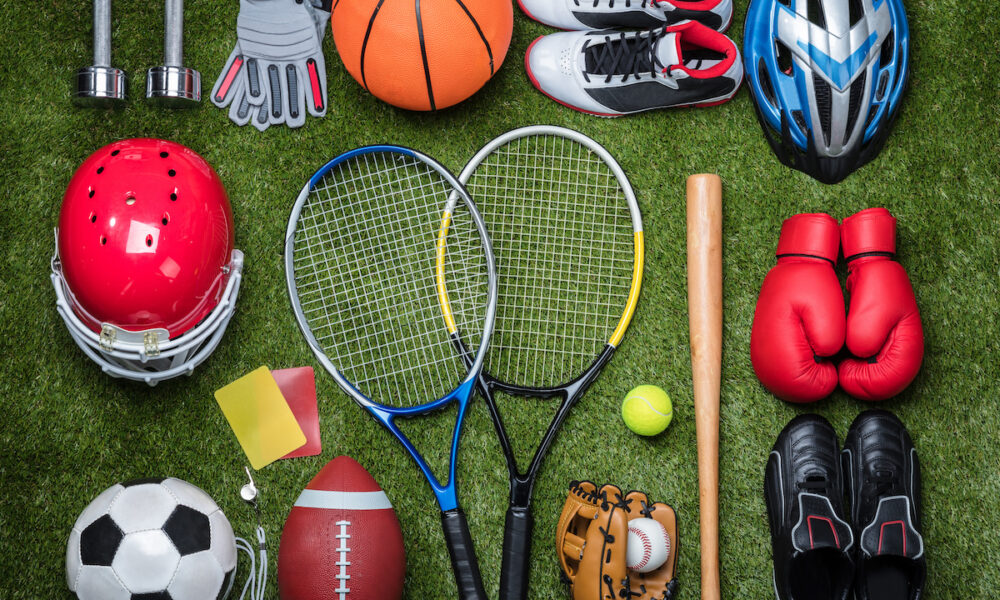 Organizing a garage is no easy feat, especially when it is tasked with housing your children's sports gear. From soccer balls to skateboards, keeping everything in order can often seem like a herculean task. But with a little planning and the right storage solutions, it's entirely possible to transform your garage into a well-organized, easy-access, and safe storage area for kids' sports equipment. When it comes to garage storage for kids sports gear, the sky is truly the limit!
The Power of Slatwall Systems
One of the most effective ways to tackle the mess of kids sports gear is to invest in a slatwall system. Slatwall systems are versatile, durable, and can easily adapt to changing storage needs. These systems use horizontal panels attached to your garage wall, into which hooks and baskets can be inserted to hold various types of gear. From hockey sticks to helmets, every item can find its place on the slatwall.
When it comes to garage storage for kids sports gear, you can't go wrong with slatwall systems. By assigning each child a section of the slatwall, you can give them responsibility for their own equipment and teach them valuable lessons about organization. What other kind of garage storage can offer that kind of value?
Other Ways that Slatwall Systems Can Organize Your Garage
While slatwall systems are a perfect match for kids' sports gear, their versatility extends far beyond that application. These innovative storage solutions can help organize and optimize virtually every corner of your garage.
Garden Tools:
Gardening tools are notorious for creating clutter. Shovels, rakes, and other long-handled tools can easily be hung on a slatwall system. Smaller accessories like garden gloves, watering cans, or seed packets can also find a neat and visible home on slatwall hooks or small baskets.
Automotive Supplies:
If you frequently perform maintenance on your vehicles, a slatwall system can keep your automotive supplies tidy and accessible. Hang everything from car wash mitts and detailing brushes to larger items like jacks .
Crafting & DIY Supplies:
For the home crafter or DIY enthusiast, slatwall systems can provide a customizable organization space. Store paint brushes, glue guns, rolls of tape, or small power tools in a visually appealing and easy-to-reach way.
Bikes and Outdoor Gear:
Instead of letting bikes and outdoor equipment like camping gear or kayaks take up valuable floor space, hang them on a slatwall. Specialized hooks and attachments can securely hold these bulky items.
Maximizing Space with Overhead Storage
Next up, let's look upward. Overhead garage storage systems are often underutilized, yet they provide ample space for stowing away seasonal and less frequently used items. These systems are perfect for storing larger gear like kayaks or even bicycles when you need them out of the way.
An overhead storage system helps to free up floor space, making your garage safer by reducing tripping hazards. Remember, safety should always be a priority when dealing with storage areas accessible to kids.
How to Get More Out of Your Overhead Storage
Overhead storage is an often overlooked yet highly effective tool in maximizing garage organization. By using this untapped space, you can declutter and reclaim your garage floor. Here's how you can utilize overhead storage in your garage:
Seasonal Decorations:
Seasonal decorations often take up valuable space and are used just once a year. Storing them in overhead racks keeps them out of the way yet accessible when the festive season comes around.
Camping Equipment:
Camping equipment, such as tents, coolers, and sleeping bags, can take up a lot of space. Given their sporadic use, these items are perfect candidates for overhead storage.
Bulky Luggage:
Travel bags and suitcases are necessities that are not often in use. Instead of them occupying your garage floor or being tucked away in closets, consider storing them overhead.
Long-term Storage:
Overhead storage is perfect for items that you don't need on a regular basis but still want to keep, like memorabilia, old paperwork, or children's keepsakes. These can all be safely stored in waterproof bins in overhead racks.
Garage Cabinets: A Safe Haven for Smaller Sports Gear
Finally, we arrive at garage cabinets, an essential component of a well-organized garage. Cabinets are ideal for storing smaller gear like gloves, balls, and cleats, keeping them out of sight yet easily accessible.
Consider investing in lockable cabinets to store any gear that might be dangerous for smaller children. It's all about balancing access with safety. Additionally, the use of cabinets helps protect equipment from dust and any potential weather-related damage.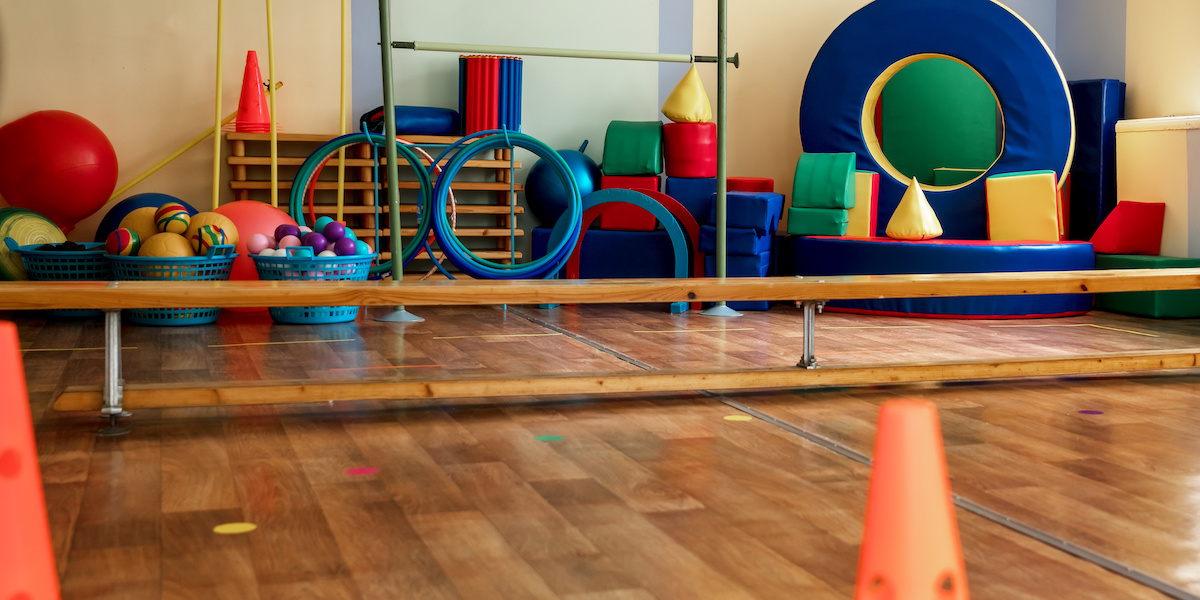 Our Best Tips: Garage Storage for Kids Sports Gear
Keeping your garage organized can often feel like an uphill battle, particularly when you're dealing with the chaos of kids' sports gear. If you're tired of tripping over soccer balls and hockey sticks, don't despair! We're here to show you how to create a functional, organized space. Welcome to the world of garage storage for kids' sports gear, where every item has a home, and clutter becomes a thing of the past.
Start with a Clean Slate
Before diving into the world of garage storage for kids' sports gear, start with a clean slate. Remove everything from your garage and sort it out. This might seem tedious, but it will provide you with a clear idea of what needs to be stored and where.
Group Similar Items
As you sort, group similar items together – all the football gear in one pile, tennis equipment in another, and so on. This simple step can do wonders for maintaining long-term organization.
To learn more about this method, check out our blog How to Clean Your Garage by Category.
Install Hooks and Pegs
Wall space in your garage is a gold mine when it comes to storage. Installing hooks and pegs on your walls can create an organized system for hanging items like jerseys, helmets, bats, and racquets. The beauty of this system is its flexibility. You can always add or remove hooks as your child's sports interests change.
Use Storage Bins
Storage bins are a versatile and cost-effective solution for garage storage for kids' sports gear. They're ideal for storing smaller items like balls, gloves, and shin guards. Opt for clear bins so you can easily see what's inside, or use labels to mark what each bin contains.
Create a Dedicated Space for Each Child
If you have more than one sporty child, consider creating a dedicated space for each one. This could be a specific wall with their gear or separate bins labeled with their names. It makes it easy for each child to find their gear, and it teaches them responsibility for their own belongings.
Don't Forget about Seasonal Sports Gear
Seasonal sports gear can take up unnecessary space during off-season months. Storing them in sealable, weatherproof bins keeps them safe and out of the way until it's their season again.
Maintenance is Key
Implementing garage storage for kids' sports gear is only half the battle. Regular maintenance ensures your garage stays organized. Make it a habit to check the condition of your storage systems and the sports gear. Replace or repair anything as needed and remember to put everything back in its place after use.
Creating an efficient system for garage storage for kids' sports gear doesn't need to be an overwhelming task. With a bit of planning and creativity, you can turn your cluttered garage into an organized, accessible space that caters to your young athletes' needs. By teaching your children the importance of organization and responsibility, you're setting them up for success both on and off the field.
When you need a streamlined system for garage storage for kids sports gear, The Smarter Garage can help. Be sure to consider our slatwall systems, garage cabinets and overhead garage storage!