The Smarter

Garage

The Smarter Garage LLC is a locally owned and operated company that specializes in garage improvements and garage organization. We are based in Lutz and we gladly service Tampa customers, as well as people in the neighboring communities. Our team members pride ourselves on providing customizable, high-quality storage solutions and improvements for your garage space, so you can get the most use out of this unique space in your home.

We have many services that we offer to our customers. Some of these services include; garage flooring options, overhead storage racks, garage cabinets, shelving, slatwall systems, and so much more! We know that our customers have a big investment in their homes, and our goal is to help you transform your garage space, so you can use this designated place to its' fullest capacity. Improving your garage space will help to increase the value in your home investment.

The professionals from The Smarter Garage LLC gladly offer free estimates for any potential project. We welcome the opportunity to work with you and learn about your goals and needs for your garage space. From there, we can create a design for your garage and work with you to ensure that we are meeting all of your needs. We have projects that are suitable for all types of budgets, also.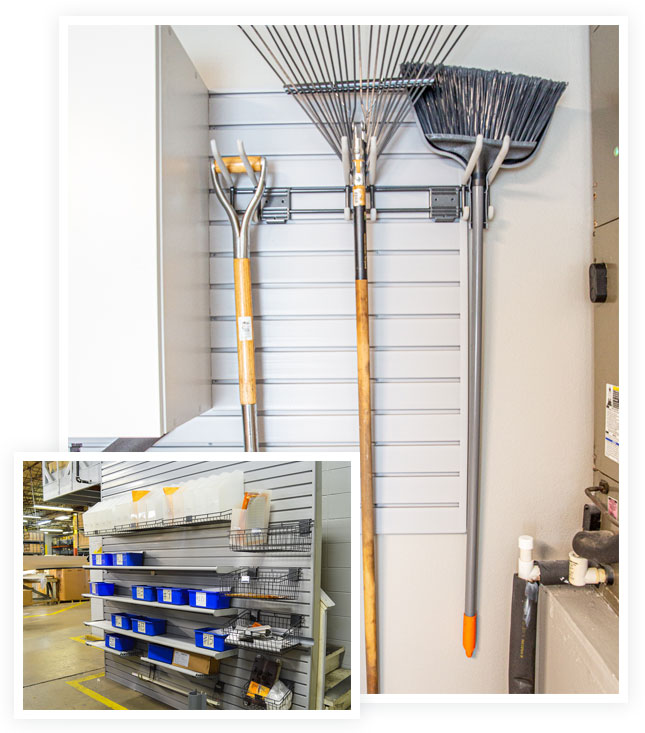 We Aren't Done Until You Are Happy!
Our work is guaranteed to please you. We work diligently and efficiently, so we can perform our garage improvement services, and you can enjoy the improvements soon. We have the equipment, the experience, and the ability to pay great attention to detail with all of the services that we provide. We guarantee to provide you with a storage solution for all of your garage items and necessities.
Give Us A Call Today
If you have been looking for ways to improve the storage capabilities within your garage, or if you want to upgrade your garage with beautiful and practical flooring, then please contact The Smarter Garage professionals today! We have a wealth of information and ideas that we would like to share with you, as well as hear about your specific ideas, too. A collaboration between you and us can provide you with a fully-functional and pleasing garage space.
We Make the Process Easy
Step 1
Contact us and one of our friendly team members will promptly follow up with you
Step 2
We will schedule a consultation to review your space and discuss your needs on a day and time that works for you
Step 3
We will schedule your job and complete the installation guaranteeing 100% satisfaction
Testimonials
The estimate was done in
a very professional manner, as was
the work. I would use them again
without question.
Roger Stevens
– Tampa, FL
About