The Smarter Garage is proud to provide local homeowners polyaspartic garage flooring in Town 'N Country, FL. Homeowners love this flooring which provides a durable, low-maintenance flooring solution for garages, patios, and other concrete surfaces. Furthermore, the perks of polyaspartic of many. Imagine a garage flooring that's resistant to abrasions, chemicals, and UV rays, an ideal choice for high-traffic areas. This is what you can expect with polyaspartic!
Polyaspartic flooring is a highly durable and versatile coating that offers benefits such as easy maintenance, quick installation, and excellent resistance to chemicals and UV rays.
This company does amazing work. My parents had floor coating done by them a few years ago and referred us to them. They did our garage floor and our patio and it looks amazing. Junior and his crew did a amazing job. Will definitely recommend them!!!

Tina M.
---
The Benefits of Polyaspartic Garage Flooring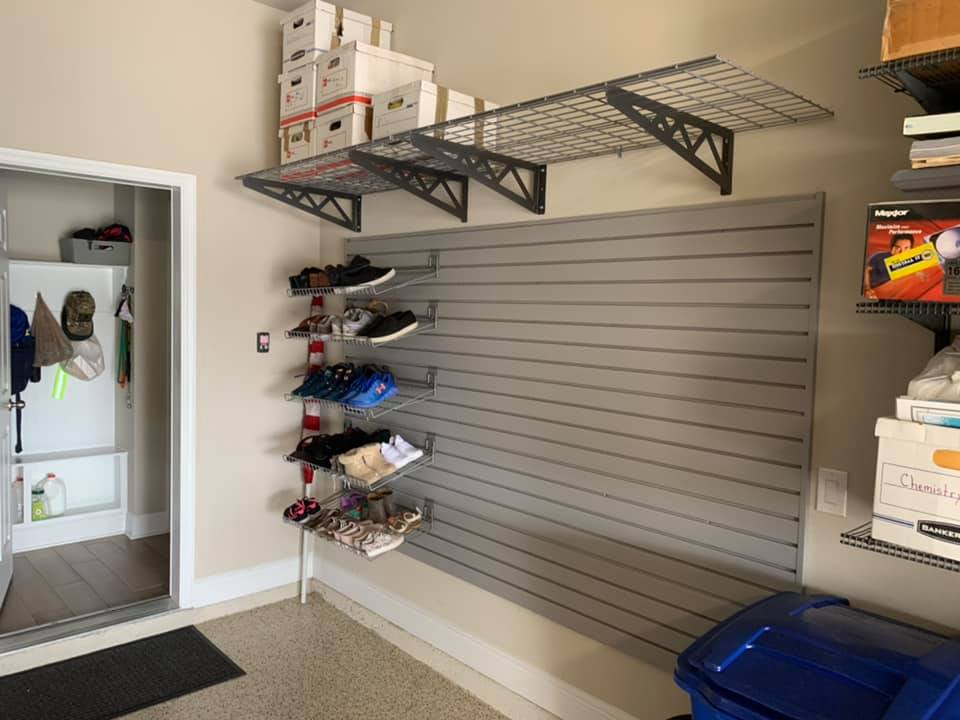 Polyaspartic flooring is a highly durable and long-lasting flooring option that can withstand heavy foot traffic, chemicals, and extreme temperatures. Unlike other flooring options, polyaspartic flooring can be installed quickly and efficiently. With a fast curing time, polyaspartic installation eliminates disruption to your daily operations. Meanwhile, other benefits of choosing this flooring include:
Low maintenance
Easy to clean
Offers a range of customization options
Always looks beautiful
Is Polyaspartic Garage Flooring Better than Epoxy?
Are you thinking about why you should install polyaspartic over epoxy? Here's a bulleted list of why polyaspartic is better than epoxy for garage floors:
Faster curing time: Polyaspartic coatings cure much faster than epoxy coatings, which means you can use your garage again in as little as 24 hours after the coating is applied.
UV resistance: Polyaspartic coatings are much more resistant to UV rays than epoxy coatings, which means they won't yellow or fade over time.
Better durability: Polyaspartic coatings are more durable than epoxy coatings and are less likely to chip or peel.
Better chemical resistance: Polyaspartic coatings are more resistant to chemicals than epoxy coatings, which means they won't be damaged by gasoline, oil, or other chemicals that are commonly found in garages.
Better adhesion: Polyaspartic coatings adhere better to concrete than epoxy coatings, which means they're less likely to delaminate or peel over time.
More versatile: Polyaspartic coatings can be used in a wider range of temperatures and humidity levels than epoxy coatings, which makes them more versatile and easier to apply.
Garage Flooring Customization Options
Get ready to transform your garage with our polyaspartic garage flooring! With a variety of options ranging from greystone to eclectic, traditional, and everything in between, you're sure to find the perfect style to suit your taste.
Town 'N Country homeowners love our extensive selection of color combinations. You can even match your new garage flooring to popular sports team colors! Many of our customers have shared that selecting the flake color combinations for their new garage flooring is the most exciting aspect of the process. Experience the thrill for yourself and give your garage a fresh new look!
Why Choose Us for Garage Flooring in Town 'N Country, FL?
Our garage storage and flooring solutions have delighted homeowners in the Greater Tampa Bay area, as evident from our numerous 5-star reviews. Our custom-made storage options offer unique elements not found in any store. Furthermore. these products also ensure the protection of your valuables with durable materials. 
With over 25 years of combined experience, our professional technicians take pride in their work and strive to understand your goals to deliver your dream garage. Experience The Smarter Garage process and join our satisfied customers in enjoying a smarter, more organized garage.
Transform your garage into a functional and attractive space. Contact the Smarter Garage for durable and high-performing polyaspartic flooring. Contact us today to get started!