When you think about a garage, the first things that probably come to mind are cars, oil stains and maybe even some sort of auto-related storage. You probably don't think about it being a welcoming space where you can kick back, relax and enjoy yourself. This is especially true when it comes to garage flooring in Odessa, FL.
However, that's exactly what your garage can become with the right flooring. Whether it's an indoor or outdoor garage, the primary goal of flooring is to protect your concrete floor from moisture and oils while also making it more comfortable to walk on. We'll discuss why you should consider polyaspartic over concrete when it comes to your garage flooring needs.
Polyaspartic flooring is more durable than concrete.
Unlike concrete, polyaspartic is extremely durable, making it suitable for just about any type of garage. This makes it ideal for high-traffic garages because it can withstand more foot traffic than concrete. Concrete is prone to cracking, especially if it's been poured improperly.
Cracks in concrete are not only unsightly, but they can also be a dangerous tripping hazard on your garage flooring. While polyaspartic will likely crack if you drop a really heavy object like a gas can, it isn't prone to the same degree of cracking as concrete.
Polyaspartic is easier to maintain than concrete.
Keeping your garage flooring clean, safe and looking its best isn't just about installing new flooring. You also have to factor in the cost of upkeep. Many garage flooring options are difficult to clean, which can make them a nightmare to maintain.
Concrete, for example, must be power washed in order to remove any oil, sand or other substances that may have found their way onto your garage floor. This can be an expensive and time-consuming endeavor that most homeowners don't have the time to commit to.
Polyaspartic garage flooring doesn't need to be power washed. It can easily be cleaned with a simple mop, bucket and some mild detergent. This makes it more cost-effective to maintain and keep clean since you're able to do it yourself.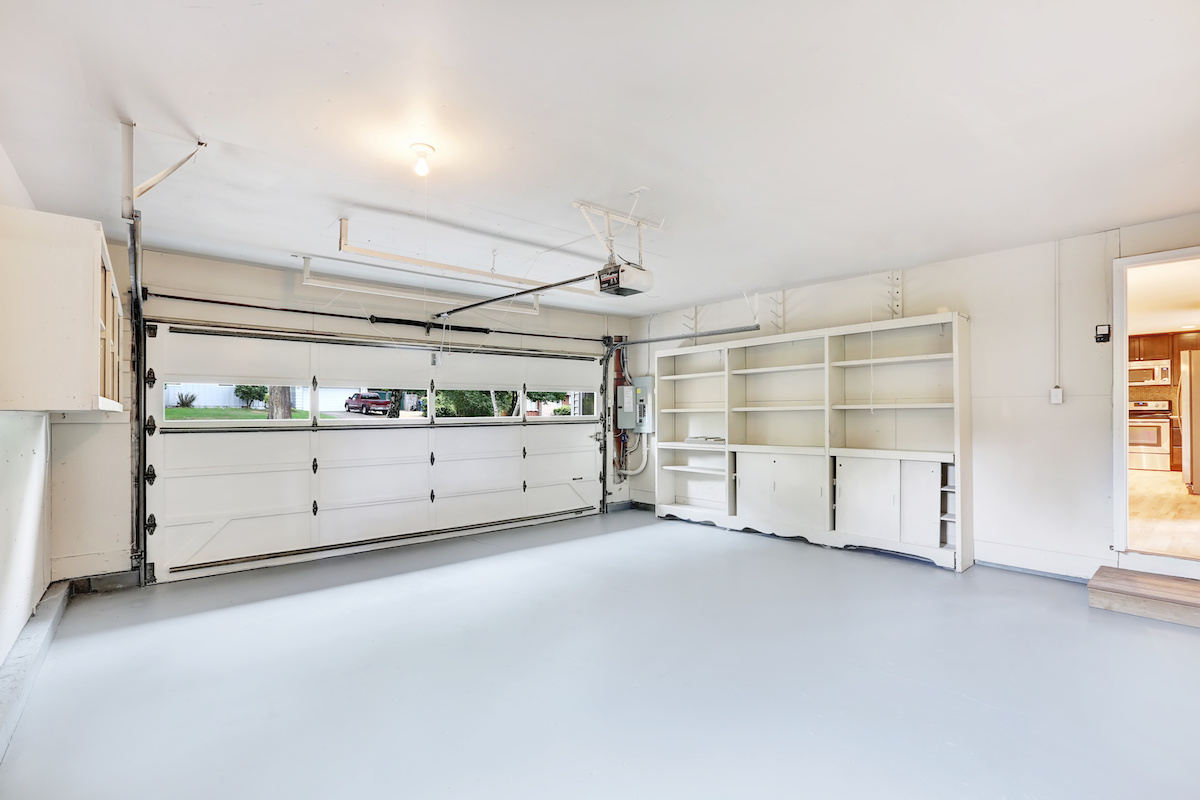 Polyaspartic resists stains better than concrete.
If you've ever owned a car, you know that oils and grease aren't exactly good for your garage flooring in Odessa, FL. You may have even tried using a garage floor mat to catch the oil before it gets on your garage flooring.
While this is a good first step, it's not enough to completely protect your concrete garage flooring from these substances. Concrete is porous and can't be sealed shut, so it can't be protected from stains like polyaspartic. This makes it ideal for garages that deal with lots of oil and other substances regularly. Polyaspartic can be sealed shut, so it's virtually impenetrable. It can be soaked in oil and other substances and still come out clean on the other side.
Polyaspartic comes in a variety of colors and textures
Concrete comes in a few different colors, but that's about the extent of it. For the most part, your garage flooring will be a shade of grey. This isn't necessarily a bad thing, but it's definitely not ideal either. Polyaspartic is available in a wide array of colors, allowing you to pick a color scheme that will make your garage look its best. It also comes in a variety of textures to suit just about any décor.
Get New Garage Flooring in Odessa, FL from The Smarter Garage
The Smarter Garage is the leading source of polyaspartic garage flooring in Odessa, FL. we offer a variety of polyaspartic garage flooring options that can increase your home's value.
No matter which product you choose, you can rest assured that it will protect your concrete garage floor from moisture and oils and make it more comfortable to walk on.