If you are planning on renovating your garage, take a second to consider adding polyaspartic garage flooring. With an impressive color palette and incredible durability, it's no wonder why so many homeowners choose this material. Along with a variety of other benefits to enjoy, let's learn why polyaspartic is a top option for garage flooring in Brandon, FL.
Enjoy Fast Installation with Same-Day Use
The fast curing time of polyaspartic makes it popular for garage flooring in Brandon. Easy installation is one of the benefits of polyaspartic flooring. You can install this flooring and enjoy it within hours of installation. This is much unlike epoxy, which takes days to fully cure. Once polyaspartic garage flooring has been installed, you can normally walk on it within six hours.
If you are a homeowner who wants a no-fuss garage installation process, we're here to help. That's why The Smarter Garage always recommends polyaspartic. Why would anyone want to wait days before they can use a new garage floor?
This company does amazing work. My parents had floor coating done by them a few years ago and referred us to them. They did our garage floor and our patio and it looks amazing. Junior and his crew did a amazing job. Will definitely recommend them!!!

Tina M.
---
Complement Your Garage in a Variety of Colors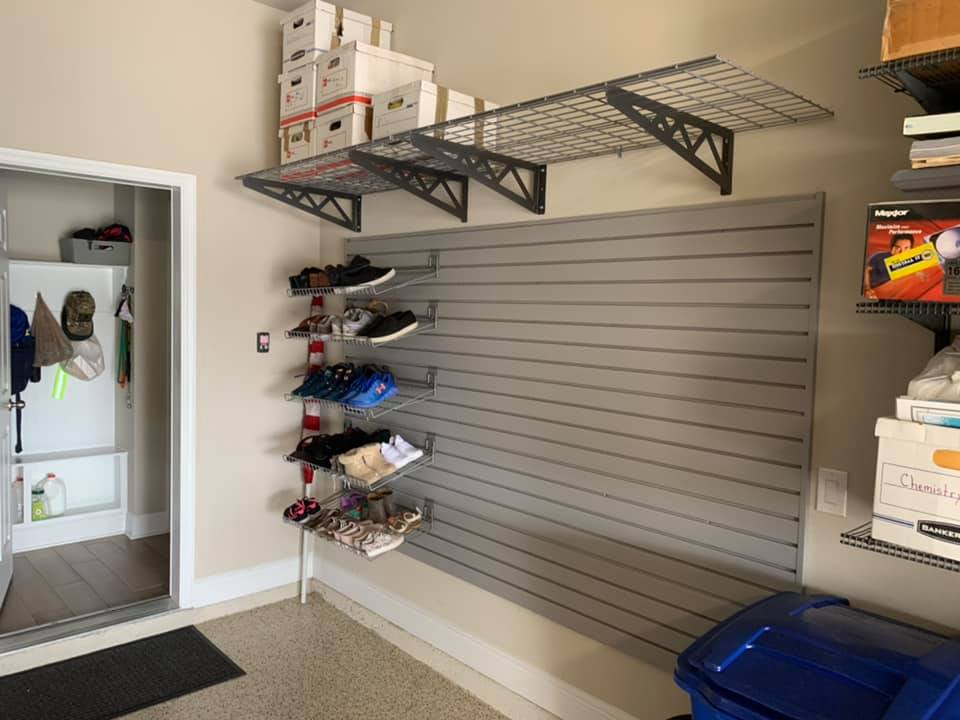 Looking for a way to add pizzazz to your garage? A new polyaspartic garage floor brings out the best in your space with plenty of colors to choose from. Whether you are looking for a warm color or a more neutral look, there are a variety of colors to choose from.
Polyaspartic flooring offers a wide range of color combinations. It is even possible to coordinate the color with your favorite sports team. You can truly design the garage of your dreams!
Resists Dings and Scratches
Whether you are running a woodworking shop or you're a mechanic, polyaspartic is ideal in terms of durability. You can count on polyaspartic to easily resist dings and scratches. This garage flooring is designed to take a beating. No hobbies or professions are off limits for this garage floor!
Depending on the material, garage flooring can damage easily. This is especially true in terms of concrete. But the good news is that polyaspartic can handle the impact of heavy tools and much more.
Polyaspartic Garage Flooring is Easy to Clean
If you want a quick clean-up process when it comes to your garage floor, consider polyspasrtic. This floor is a snap to clean and it's also highly resistant to stains and spills. It's a dream garage floor choice when you are working with vehicles or tend to make a mess in your garage space.
Whenever you catch spills on polyaspartic flooring, make sure to clean them up quickly. If you leave them on the garage floor for too long, stains will develop. In order to clean polyaspartic garage flooring, be sure to follow this approach.
Get Polyaspartic Garage Flooring from The Smarter Garage
As you can see, there are plenty of reasons why you should choose polyaspartic garage flooring in Brandon, FL. The Smarter Garage offers a wide range of products to suit your specific garage needs. If you are looking for a new garage flooring option, The Smarter Garage has the solution for you. Contact us to learn more about our polyaspartic garage flooring option for your Brandon home.