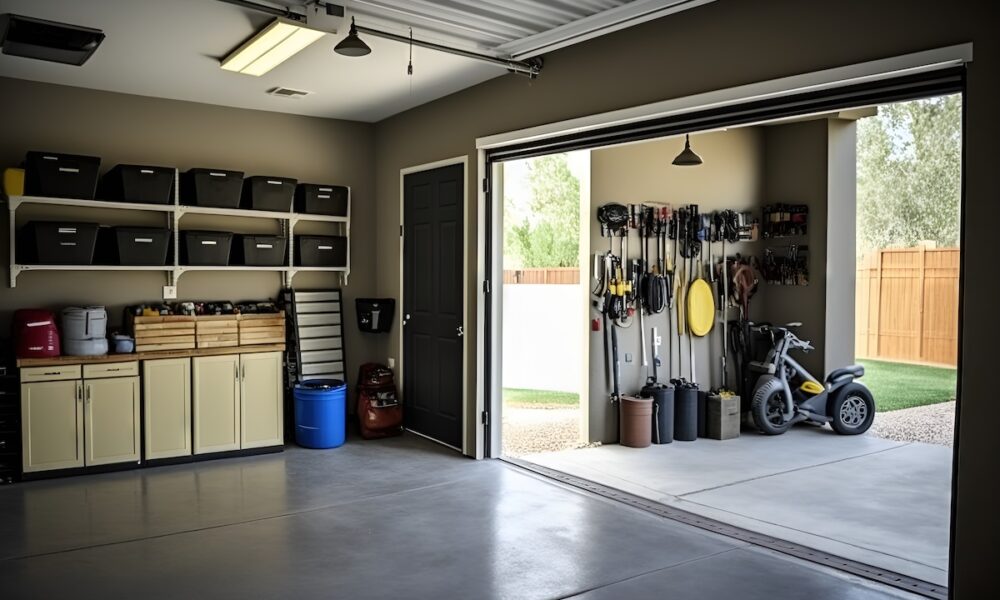 Garages once held a singular purpose: to house vehicles. But over the decades, homeowners started seeing the potential of this often-neglected space. With a touch of creativity and the right design choices, a garage can transform into a functional, stylish area that extends the living space! With modern garage design, some innovations stand out for their functionality and aesthetic appeal. Elements like polyaspartic flooring, garage cabinets, slatwall systems, and overhead storage can elevate your garage into a masterfully designed space!
Polyaspartic Flooring: The Foundation of Your Garage's Aesthetic
Before you introduce any storage solutions or stylish décor, the floor sets the stage. Polyaspartic flooring isn't just about looks—it's a blend of durability and design. This type of flooring is very advantageous for several reasons, ranging from functionality to style.
Why Choose Polyaspartic?
Unlike traditional epoxy floors, polyaspartic flooring cures quickly and can resist UV rays, preventing discoloration. It's not just about durability; these floors offer a sleek finish that can cater to any aesthetic preference.
People choose polyaspartic for garage flooring in Tampa Bay, FL for the following reasons:
Polyaspartic flooring cures faster than traditional epoxy floors.
It resists UV rays and fading from the sun
This resistance prevents discoloration over time.
Its durability is unmatched in the flooring industry.
The flooring provides a sleek and modern finish.
It caters to a wide range of aesthetic preferences.
Perfect for a variety of purposes ranging from workshops to home gyms.
Customization and Styles
From solid colors to flake systems that resemble granite, the customization possibilities seem endless. When you choose polyaspartic flooring from The Smarter Garage, we can even create a color palette to complement your favorite sports team!
With an array of finishes available, homeowners can tailor their garage floor to reflect their personal style.
Garage Cabinets: Organized Space with a Touch of Class
The days of cluttered garages with tools strewn everywhere are long gone. Enter the era of garage cabinets—a blend of functionality and elegance. Think of them as the kitchen cabinets of the garage world: efficient, sleek, and incredibly versatile.
Garage cabinets are beneficial when it comes to garage design, helping with:

Space Optimization: Garage cabinets efficiently utilize vertical space, reducing floor clutter.
Organization: They offer designated areas for tools, equipment, and supplies, making items easier to locate.
Safety: Cabinets can securely store hazardous materials or sharp tools away from children and pets.
Protection: They protect sensitive items from dust, pests, and potential water damage.
Aesthetic Appeal: Modern garage cabinets enhance the overall look and feel of the space.
Increased Property Value: A well-organized garage with cabinets can boost the home's resale value.
Reduces Wear and Tear: Tools and equipment stored in cabinets are less likely to get damaged or wear out quickly.
Versatility: Many cabinets come with adjustable shelves or modular components for varied storage needs.
Easy Maintenance: Cabinets make the garage easier to clean and maintain by reducing visible clutter.
Slatwall Systems: The Wall that Holds it All
Imagine a wall where every square inch serves a purpose. That's the beauty of slatwall systems—they redefine the very essence of garage design. With slatwall systems from the Smarter Garage, you'll discover no more clutter on the floor. With hooks, baskets, and shelves that easily fit into the slatted panels, everything finds its place.
Try using slatwall systems for:
Tool Organization: Easily hang hammers, wrenches, and screwdrivers for quick access.
Sporting Equipment Storage: Display baseball bats, tennis rackets, or skis.
Gardening Supplies: Keep shovels, rakes and pruning tools neatly aligned.
Bike Storage: Use hooks to hang bicycles vertically or horizontally.
Seasonal Decor: Store holiday decorations, lights, and wreaths.
Craft Supplies: Organize bins of beads, threads, and other craft materials.
Shelving Solutions: Integrate adjustable shelves for books, paints, or automotive supplies.
Footwear Storage: Use specialized hooks to hang boots or shoes, keeping the floor clear.
Workspace Area: Attach a fold-down table or workbench for projects.
Pantry Overflow: Store extra canned goods, beverages, or other non-perishables.
Cleaning Supplies: Hang brooms, mops, and buckets for easy access.
Kids' Toys: Use baskets or bins to store outdoor toys like balls and frisbees.
Pet Gear: Organize leashes, toys, and grooming tools in one spot.
Safety Gear: Display helmets, knee pads, or life jackets for easy access before adventures.
Hat and Bag Storage: Use hooks or bins to store caps, hats, and bags.
Slatwall systems are truly an outstanding way to enhance your garage design. Their design allows for easy reconfiguration. As your storage needs change, the slatwall adapts with minimal hassle. That's the magic of slatwall systems from The Smarter Garage!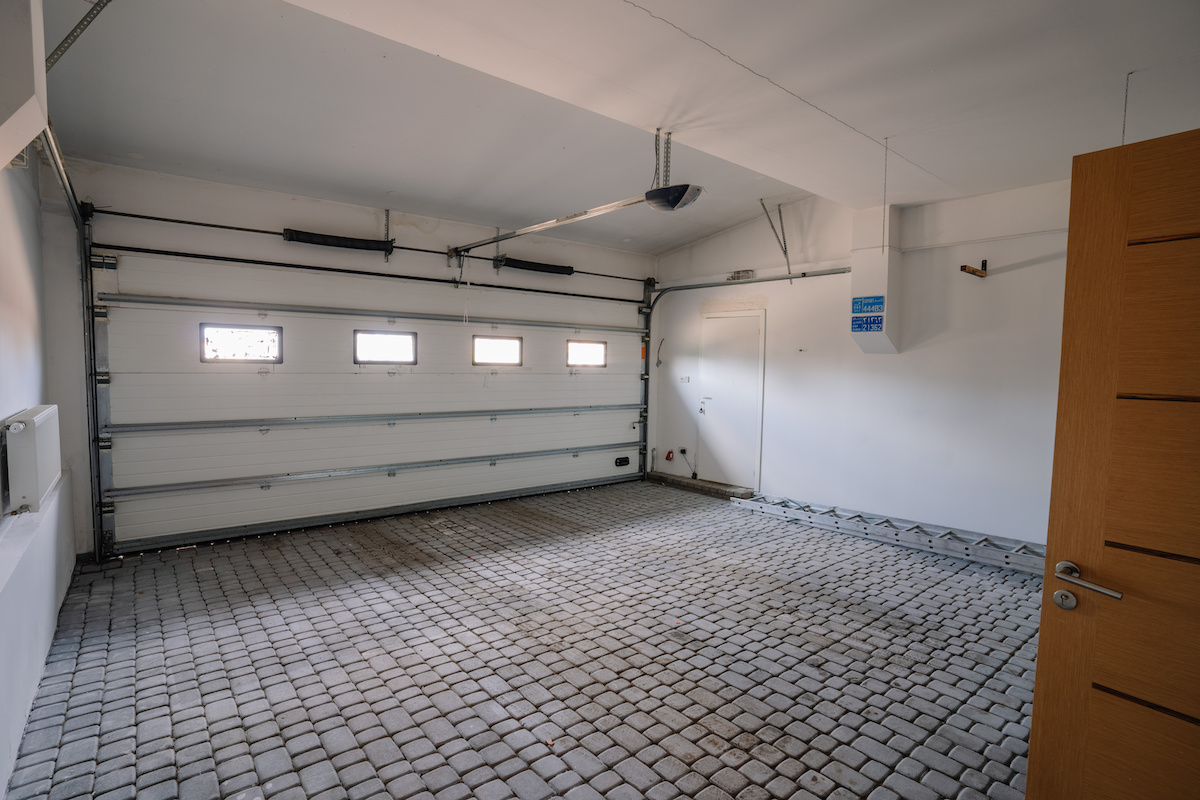 Overhead Storage: Look Up and Store More
When we think of storage, most of us picture the possibilities that take up floor space. But what about the opportunities above? Overhead storage urges us to lift our eyes and harness the potential of the ceiling. Ideal for streamlined garage design, you can make the most of untapped potential in your garage. space.
That space above your car? It's prime real estate for storage. You can store items in this area such as:
Seasonal Items: Store holiday decorations or beach equipment.
Luggage Storage: Keep suitcases and travel bags tucked away until your next trip.
Camping Gear: Organize tents, sleeping bags, and other camping essentials.
Rarely Used Appliances: Store items like ice cream makers, fondue pots, or large roasting pans.
Archival: Keep boxes of old documents, photos, or memorabilia safe and out of the way.
Kids' Seasonal Toys: Stash away sleds in the summer or pool toys in the winter.
Bulk Purchases: Store extra household supplies bought in bulk, such as paper towels or canned goods.
Sporting Goods: Store seasonal sports equipment, like snowboards or kayaks.
Automotive Supplies: Keep car care items like wax, cleaners, or spare parts.
Yard Equipment: Store items like seed spreaders or snow blowers during off-seasons.
Home Renovation Materials: Keep extra paint cans, tiles, or flooring for future repairs.
Workshop Materials: Store surplus wood, metal, or other crafting materials.
Safety Equipment: Organize items like life vests, fire extinguishers, or emergency kits.
Bulky Tools: Store tools that are used infrequently, like tile cutters or pressure washers.
DIY Supplies: Organize crafting or DIY project materials that are used less frequently.
Designed with safety in mind, overhead systems ensure items stay put. With this addition, storing your belongings becomes a breeze!
Get Your Dream Garage Design with The Smarter Garage
In the modern home, garage design holds a special place. It's not just about parking anymore—it's about optimizing space, introducing style, and creating an extension of the home that's both practical and aesthetically pleasing. With these smart ideas, your garage can transform into a space you're proud to show off. Contact us at The Smarter Garage to get started!