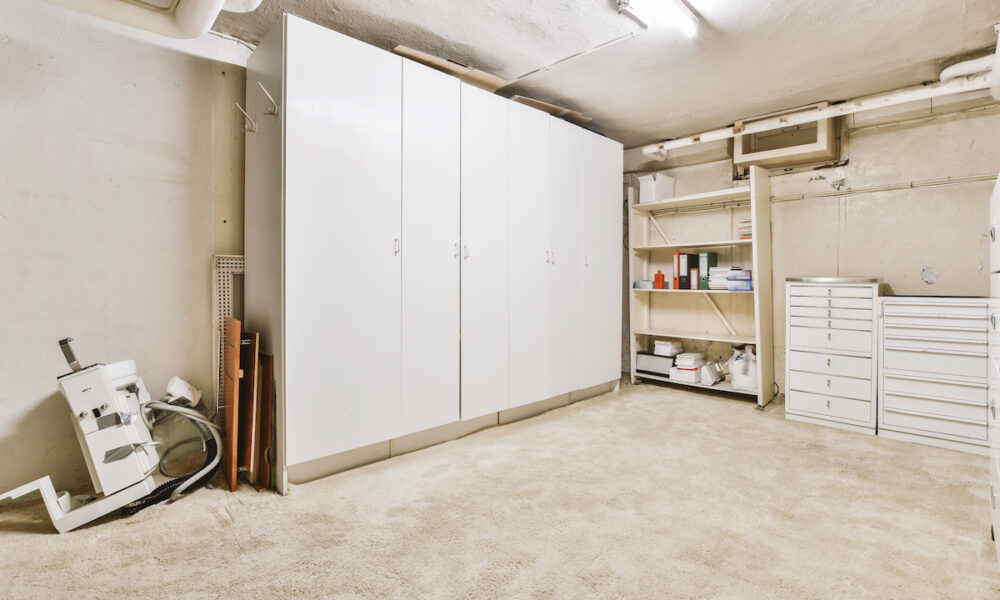 The garage is a brilliant space to store all your household items in one place. It's a safe and dry environment, which means everything from lawnmowers to tools can be stored there without risk of damage. But what kind of garage storage solutions make the most sense for your space?
The truth is that it's not always the easiest room to organize, especially when you don't have the right storage solutions. There are many potential problems that may arise when trying to store things in your garage. This includes things like:
what to store in your garage
how best to keep things organized
learning how best to protect certain items from humidity and dirt.
There are also many different types of storage solutions that you can use for your garage. Read on to discover more about the various options available for garage storage. This will help you choose the best one for your own circumstances and needs:
What to Store in Your Garage
There are endless types of items that you can store in your garage! But before you start to arrange and organize, it's good to know exactly what you need to store there.
This will help you to plan out the best storage options to suit your needs. Some of the most common items that people store in their garage include:
Bicycles: If you have bicycles or bike racks, it's best to keep them in your garage as they are very susceptible to rust, damage or even theft. Most likely, the garage is the best place for them in terms of storage. Slatwall systems make for excellent options with bicycle storage.
Bedding: If you have extra bedding such as duvets or blankets, they can be stored in the garage. However, you must be mindful of dust and mites, so it's best to keep them in airtight plastic bags.
Cleaning supplies: If you have a lot of cleaning supplies that you don't use often, they can be kept in the garage. Of course, you must be careful not to let any of these items get within reach of children. You'll also want to keep dangerous solutions locked away from children. Garage cabinets are a great solution for this.
Dishes and glasses: If you have extra plates and glasses that you don't use very often, you can store them in your garage. Consider wrapping them in protective paper or foam inside airtight storage bins. You can then keep the storage bins in overhead storage.
Gardening supplies: There are many different kinds of gardening supplies that you can store in the garage space. This includes a variety of tools, including shovels, rakes, hoes, and hand tools like spades and garden gloves.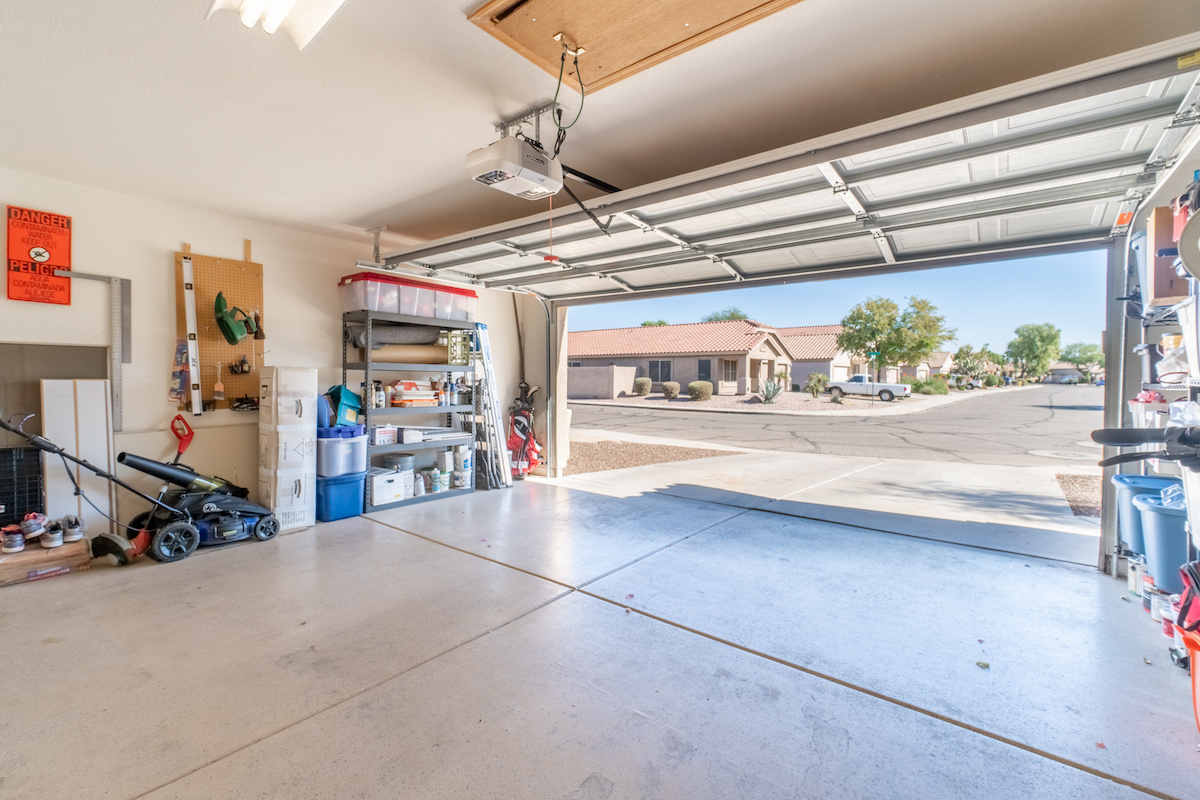 Why is it Important to Keep an Organized Garage?
Keeping your garage organized is important for a variety of reasons. Perhaps most importantly, it will make it easier to find things when you need them.
This will also save you time and effort. By keeping your garage organized, you can avoid having to spend unnecessary time searching for items when you need them.
Meanwhile, by keeping your garage organized, you can also avoid having to spend unnecessary time finding storage for your items. You will already have a designated area for your belongings ranging from tools to sports equipment.
When you keep your garage organized, you can work more efficiently and get more done in the same amount of time. By organizing your garage, you can be sure that all of your tools are stored properly and easily accessible whenever you need them. Who wants to spend hours looking for a tool that you need to use for two minutes?
Keep in mind that garages rank higher for storage purposes than attics or basements (which we don't really have in Florida, anyway!). This is all the more reason to keep your garage tidy with garage storage solutions.
Tried and Tested Garage Storage Solutions
What are the best garage storage solutions for Tampa Bay homeowners? There are a number of great ways to store belongings inside your garage, including but not limited to:
Rack Shelving
If you have items that you need to store on the floor, this is a great option. You can get them in a variety of different materials and designs, including wire, wood, and metal. They are relatively simple to install and are sturdy enough to hold a range of different items. Rack shelving can be used to store gardening equipment, sports gear, gardening supplies, and more.
Overhead Garage Storage
Overhead storage is using the space above the ground in your garage that you use to store items. It can be used for things like boxes, bags, or other items that need a place to stay out of the way. It is usually attached to the ceiling of your garage. Overhead storage is great because it allows you to keep extra stuff in your garage without taking up much room at all. This is the ideal way to free up floor space.
It can be especially useful if you have limited space near your car in your garage. With overhead storage, you can keep items like gardening supplies and other items out of the way and still have easy access to them when needed. If you need more space for storing things, consider adding shelving or cabinets to your garage instead of just using overhead storage alone.
Garage Cabinets
These are some of the most useful garage storage solutions of all. You can use them to store things like tools and lawn equipment. However, they're also a great place to keep items like sports equipment when you're not using them. They serve as concealed storage that is useful for items such as paint, cleaning supplies, and more.
Getting Organized with Shelves and Baskets
If you have items that you need to store on the floor, basket shelving is a great option. You can get these in a variety of different materials such as metal or plastic and they are relatively simple to install.
Basket shelving is a good option to organize both small and medium-sized items. Baseballs, tennis balls, gardening gloves or small gardening tools will work well in baskets.
Rolling Garage Shelves
As the name suggests, these shelves can be turned so you can easily access items at different levels. These shelves are sturdy and durable, yet compact.
Meanwhile, rolling garage shelves are great for storing different types of small items such as gardening supplies. This garage storage solution is particularly useful if you have limited space in your garage and need to maximize every inch. This type of shelving is ideal if you have a lot of items that you need to access frequently.
Slatwall Systems and Wall-Mounted Racks
These garage storage solutions are a handy alternative to baskets that streamline the look of your garage. If you have items that need to be hung up and stored on the wall, hooks and racks are great storage solutions.
There are so many different types of hooks, so you can easily find the right design to match your garage's décor. Racks can store a wide range of items, from sports equipment and gardening supplies to tools and clothing. Racks and hooks are sturdy and durable, giving you many years of useful garage storage options.
What Kind of Garage Storage Solutions Will You Choose?
If you want your garage to be more attractive, you can choose decorative storage solutions that will help you to organize your garage and give it a new look at the same time. You can organize your garage with modern shelving units, cabinets, hooks, shelves and more. This can help you to maximize your storage space, so you have enough room for all your items. It can also make your garage look a lot tidier and more stylish at the same time, which is always a bonus!
Looking for the smart way to invest in garage storage solutions? Contact us at The Smarter Garage. We provide a variety of garage storage options including slatwall systems, overhead storage and more.