Garage flooring in Westchase, FL provides numerous benefits that you may find attractive for your home. This is especially true when you choose polyaspartic from The Smarter Garage! If you are looking for a way to not only make it more aesthetically pleasing but also add functionality, consider investing in polyaspartic garage flooring. It provides many benefits. This is including making dirt less likely to stick to the floor, reducing stains from oil and grease, and making cleanup much easier.
This company does amazing work. My parents had floor coating done by them a few years ago and referred us to them. They did our garage floor and our patio and it looks amazing. Junior and his crew did a amazing job. Will definitely recommend them!!!

Tina M.
Ease of Maintenance
If you are in the market for a new garage floor, easy maintenance is a big selling point. The majority of garage floors are made from concrete, which requires a lot of upkeep.
Living in an area with a lot of rain, your concrete garage floor can become slippery. Polyaspartic garage flooring is slip-resistant, making it much easier to drive and maneuver vehicles in your garage. If you want to use your garage for more than just storing your car or tools, polyaspartic garage flooring is a great option.
Furthermore, polyaspartic is water-resistant and can withstand some light foot traffic. If you want to be able to use your garage for a variety of different purposes but do not have the space for multiple rooms, polyaspartic is the best pick.
Easy to Clean
Another big advantage of polyaspartic garage flooring is how easy it is to clean. Unlike concrete, it does not require a lot of effort to keep it clean.
The best way to clean it is with a garden hose. You can spray it down and simply wash dirt away. For the occasional deep clean, you can use a cleaning solution. Ask the Smarter Garage about the best way to clean your garage flooring.
---
Protection Against Dirt and Grime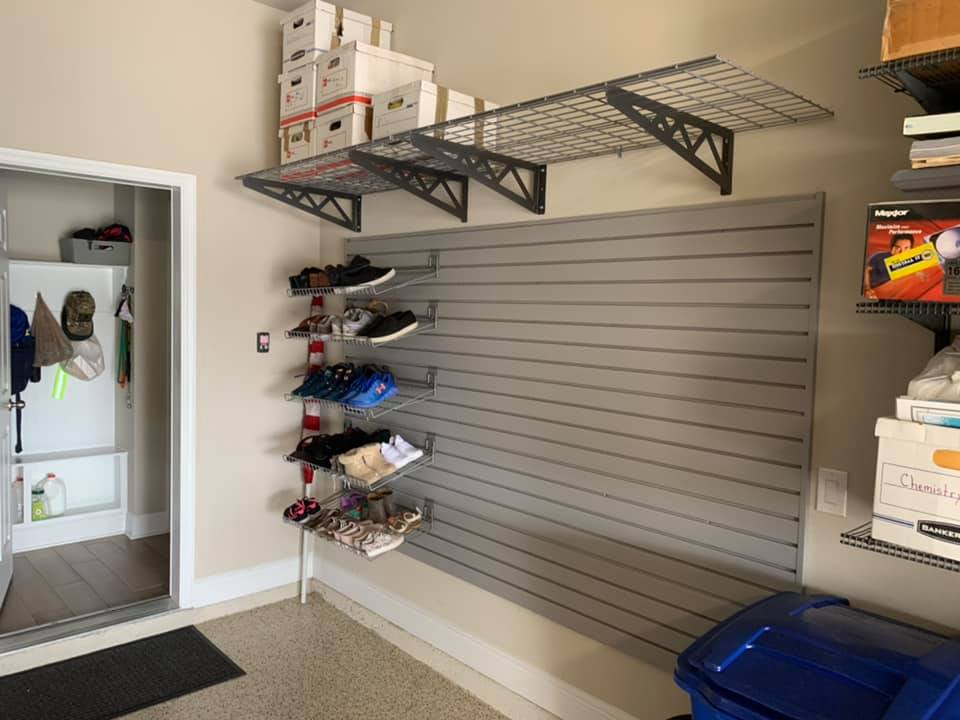 Another advantage of polyaspartic garage flooring is that it provides protection against dirt and grime. If you have a lot of cars in your garage or regularly work on your car, this is a huge plus.
With concrete, it is very easy for dirt, grime, and even oil and grease to get stuck to the floor. This leaves your garage looking messy and can be very difficult to clean up. With polyaspartic garage flooring, these materials are much less likely to stick to the floor. The result is a much cleaner garage that looks great 365 days per year.
---
Protects Against Odors and Stains
Garages are particularly notorious for having an unpleasant odor. This can be due to the fact that they are often used to store things that are either oily or have an odorous interior like a car. Polyaspartic garage flooring can help to control odors.
This garage flooring is resistant to stains so it is less likely to absorb odorous substances. Simply put, this garage flooring makes your space feel fresh and clean.
Comes in a Variety of Colors
Do you want a garage that has pop and personality? Polyaspartic shines in this area. That's because the material comes in a variety of colors to suit your personal style. You can completely customize the look of your garage flooring in Westchase, FL by choosing polyaspartic. Meanwhile, you can choose a color palette as a nod to your favorite sports team. The possibilities are endless!
Get Garage Flooring in Westchase, FL from The Smarter Garage
If you are looking for a way to make your garage look cleaner and more organized, polyaspartic garage flooring is a great option. It is a good investment because it will last for many years and is easy to clean. This can be a great way to protect your garage from stains while making it more stylish.
Are you ready to enhance your space with new flooring? Contact The Smarter Garage to learn more.