Our Slatwall systems are among the most popular garage storage solutions we offer. They are customized for your unique garage to ensure that your garage is quickly and conveniently organized. This is the fastest way to a clutter-free garage, clear of stuff on your counters as well your garage floor. The Smarter Garage's Slatwall systems provide a convenient location for your tools, gardening and/or cleaning equipment, electrical cords, and so much more.
When it comes to garage storage solutions, Slatwalls are the most versatile, clever, and hassle-free way to utilize your garage's wall space.
Beautiful work from absolutely friendly staff! We love our garage floor! It was installed on time with excellent results. I would highly recommend The Smarter Garage!

Rob J.
Thank you Jeff for the great customer service and quick installation of our garage roof racks! We would definitely recommend this company to anyone looking for services they provide!

Amy W.
This company does amazing work. My parents had floor coating done by them a few years ago and referred us to them. They did our garage floor and our patio and it looks amazing. Junior and his crew did a amazing job. Will definitely recommend them!!!

Tina M.
The folks at The Smarter Garage are awesome to work with! Very friendly and great at communication. I am very pleased with my garage panels. The team was very patient and offered up great ideas for organization. We are now on their schedule to have our floor done, and I cannot wait! I highly recommend doing business with them.

Dawn S.
Get to Know Slatwall Systems: Clever & Versatile Garage Storage
Be amazed at how much a Slatwall system can improve the usefulness your garage.
Slatwall panels offer flexibility and durability in your garage. You can not only store your items, but display them as well. A Slatwall is a type of garage storage solution that contains horizontal grooves. The panels are made of aluminum, which makes them simultaneously lightweight and durable. Within the slats, you can arrange hooks, tool boxes of varying sizes, shelves, baskets, and other organizational equipment, where you can then store tools, nails, flashlights, paints, plants, and anything else that you wish to store.
Looking for Slatwall Hooks and Accessories?
Please visit SlatWall Accessories Direct. Be sure to enter dealer code "TSG" at checkout to receive a 5% discount and FREE shipping on order $50 or more!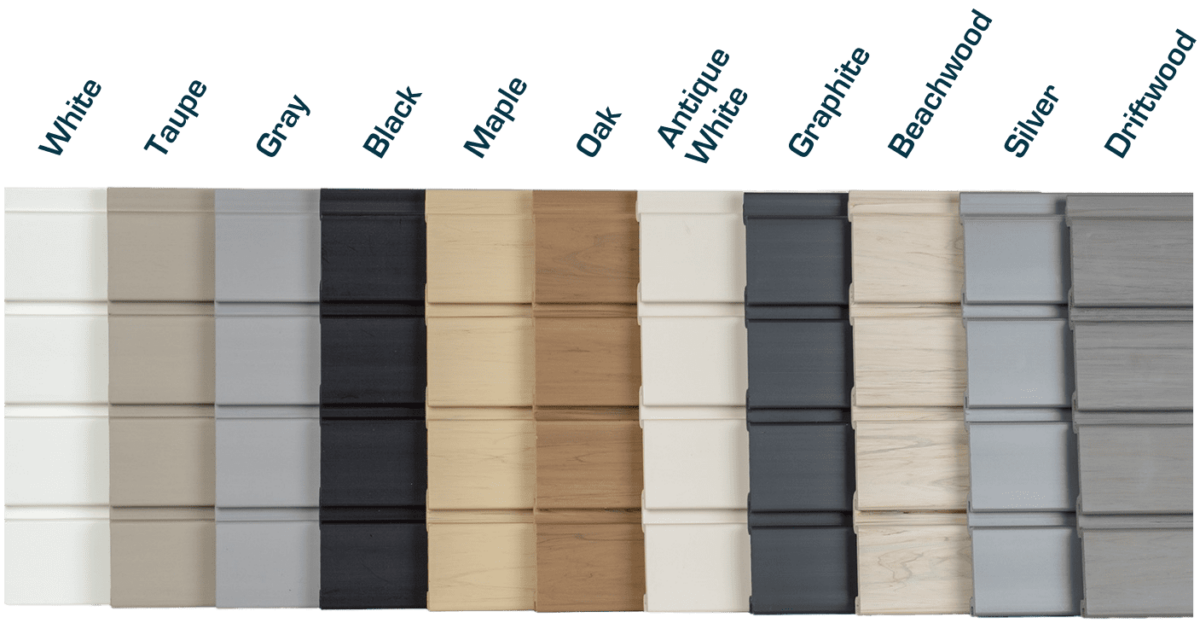 Everyone Benefits from Garage Slatwall Systems
Slatwall systems are for any homeowner in the greater Tampa Bay area who needs to display, organize, and store items in a way that improves functionality and convenience. If you are stressed out, frazzled and frustrated by the state of your garage, a new Slatwall system transforms your garage from top to bottom. A Slatwall system helps clear your counters and floor.
Also, if your garage walls have dents or scratches, a Slatwall system offers the perfect cover.
---
Holds up to 50 lbs. per Square Foot
How much weight can our Slatwall systems hold? Our durable, aluminum wall panels, allow a Slatwall system to bear up to 50 pounds per square foot. That's a lot of stuff! As you can see, Slatwall systems free up a lot of work space, allowing you to work on any project you want to tackle.
---
Customizable Slatwall Systems
Our Slat systems are built to your personal preference and made to fit your specific garage space. You have a large variety of options to choose from that will help make your garage a haven for storage, as well as a workspace and many other purposes. Slatwall systems are built to transform your garage from a disorganized mess to a neat and clean environment.
Get Custom, Durable Slatwall Systems from The Smarter Garage
The Smarter Garage is excited to offer Slatwall systems for your home within the greater Tampa Bay area. Our garage storage solutions are a hit with homeowners for their versatility, customization and functionality. Contact us today to learn about your large array of options as you reimagine your garage with Slatwall systems.