The Smarter

Garage

In today's digital, always on world the last thing on a homeowner's mind when clicking purchase on their favorite website is where to store and organize all those new prized possessions. It's easier than ever before to rapidly accumulate things we have no idea what to do with. More times than not our garages become the go-to place and before you know it the battle is lost and those nice cars are parked out in the driveway again. If you are ready to win back your garage, and to implement a storage and organization solution that will maximize the flexibility and space in your garage and improve your home's value, you've come to the right place! Welcome to The Smarter Garage – a comprehensive garage makeover solution allowing you to personalize your style and to transform your garage into the one you have been dreaming about.
Why Us
The Smarter Garage is based in Lutz, FL and we proudly service customers throughout the Tampa Bay region and surrounding communities. We work closely with our customers to understand their specific needs and desires and then endlessly work to design and implement a comprehensive garage storage and organization strategy that grows with you and your family.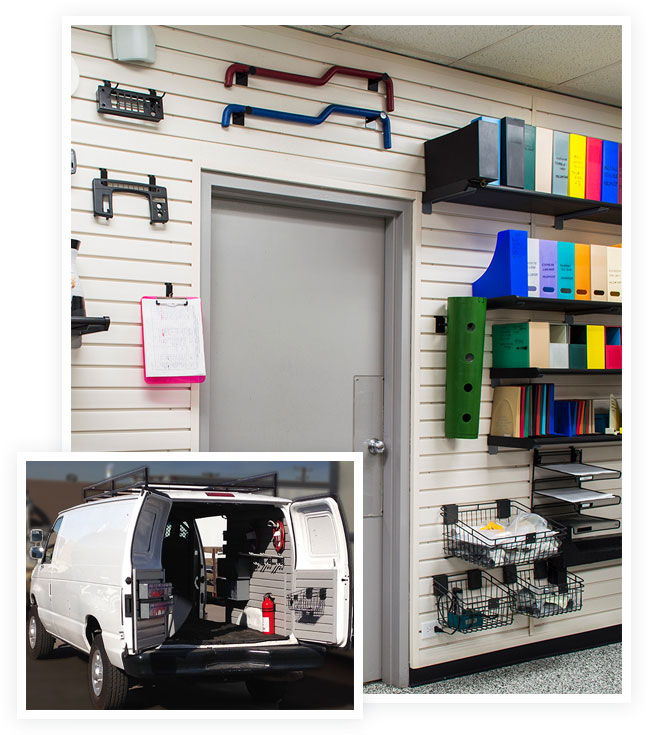 What Can We Offer?
We have many practical solutions for your garage space including:
Overhead Storage Racks
Garage Shelving
Garage Cabinets
Slatwall Systems & Accessories
Garage Flooring
Our team of experienced professionals at The Smarter Garage is ready to serve you! From providing a variety of storage solutions and accessories to designing the best layout for your garage space, our experts will help to brainstorm the most unique ideas for optimizing the space in your garage. We aim to be your one-stop shop for all your garage storage and organization needs. Ready to learn more? Contact us today for a free consultation!
We Make the Process Easy
Step 1
Contact us and one of our friendly team members will promptly follow up with you
Step 2
We will schedule a consultation to review your space and discuss your needs on a day and time that works for you
Step 3
We will schedule your job and complete the installation ensuring 100% satisfaction
Garage Storage Experts
The estimate was done in
a very professional manner, as was
the work. I would use them again
without question.
Roger Stevens
– Tampa, FL
Slatwall Systems