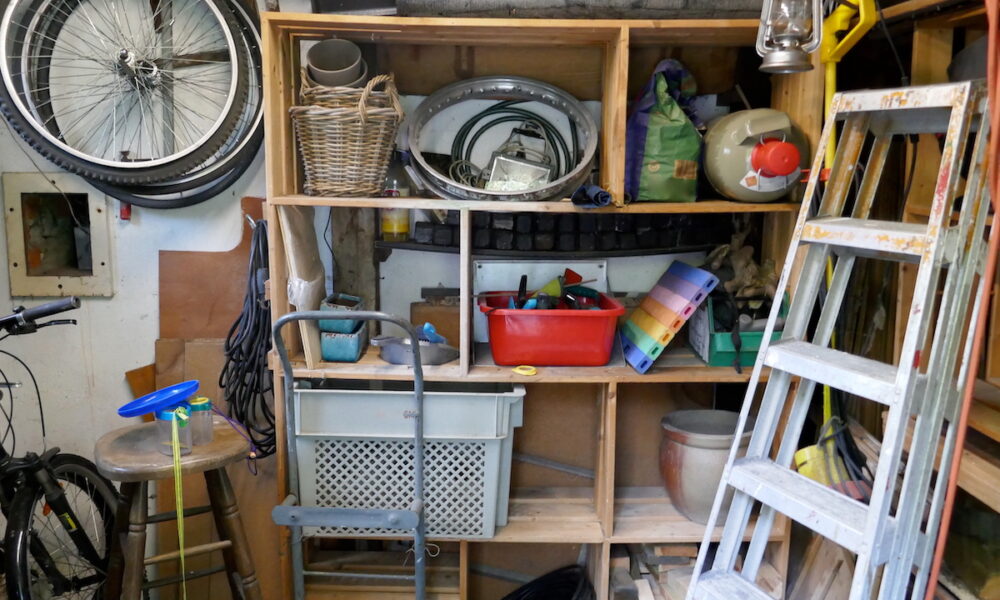 If your garage looks like a tornado hit it, it might be time to think about your garage store option. A cluttered garage is a stressful space, and many Greater Tampa Bay homeowners neglect their garages for that reason.
While cleaning and organizing the garage every once in a while may not seem like a daunting task, with all of the other projects you have going on at home this can feel overwhelming at first glance.
However, by approaching the project in smaller chunks you can streamline the process fairly quickly. There are several different ways to organize your garage by category that will help you clean out unnecessary items. You can also clear out messy shelves and cabinets, and make sure everything has its own special place. Here are some ideas on how you can do just that:
Organize Your Garage by Category
The first step to cleaning out your garage is to organize it by category. No matter what your method, having a clear plan of attack will help you stay on track. Some general categories for organizing your garage include:
– Tools: Garage workbenches are great for storing tools and other garage equipment. But if you don't have one, it's important to create a designated area for each tool you use in the garage.
If you have a collection of tools that you don't plan to use again, try selling them on Facebook Marketplace through your local Craigslist page. If you still want to keep them around but don't have room in your garage, try storing them in a friend's garage or renting a storage space for the items.
– Lawn and Garden: Anything that has to do with outdoor living needs to be stored somewhere. If you have a large outdoor space, you might want to create separate areas for gardening tools, sports equipment, patio furniture, and so on.
– Outdoor Living Items: Anything that you use for outdoor living but don't need to be kept inside the garage, like chairs, grills, etc.
– Car-Related Items: Anything that has to do with your car, like old auto parts, can be stored in the garage.
– Sports equipment: From soccer balls to tennis rackets, there needs to be a place in yet your garage for all sports equipment. This will help keep your space in order and easy to find what you need when the time arrives.
If you have old bicycles that you don't plan to use again, try selling them or donating them to someone who will put them to good use. However, if you have bicycles that are still in good shape, consider keeping them. Many cities have programs that accept used bicycles and then resell them to those who may not be able to afford new ones.
– Possible hazardous items: This is especially true when you have young children and pets. Items such as pesticides, paint thinners and antifreeze (engine coolant) need to be locked away.
– Other: While these categories may seem unrelated, it's important to create a space for anything that doesn't fit in any of the above categories. You never know what you may want to store in your garage someday!
Mark Everything with a Label and Date It
One thing that always helps when organizing any room in your home is to give each item a label. This includes garage storage when you want to clean your garage by category.
This will make it easier to find what you're looking for when you need it, especially when you have a lot of items crammed into a small space.
Be sure to mark items like paint cans, gasoline cans, weed killers, lawn chemicals, and insecticides. If you've had them for a few years, it might be time to get rid of them. Old gasoline can leave residue in your car's tank. Meanwhile, insecticides might be harmful if kids or pets come into contact with it.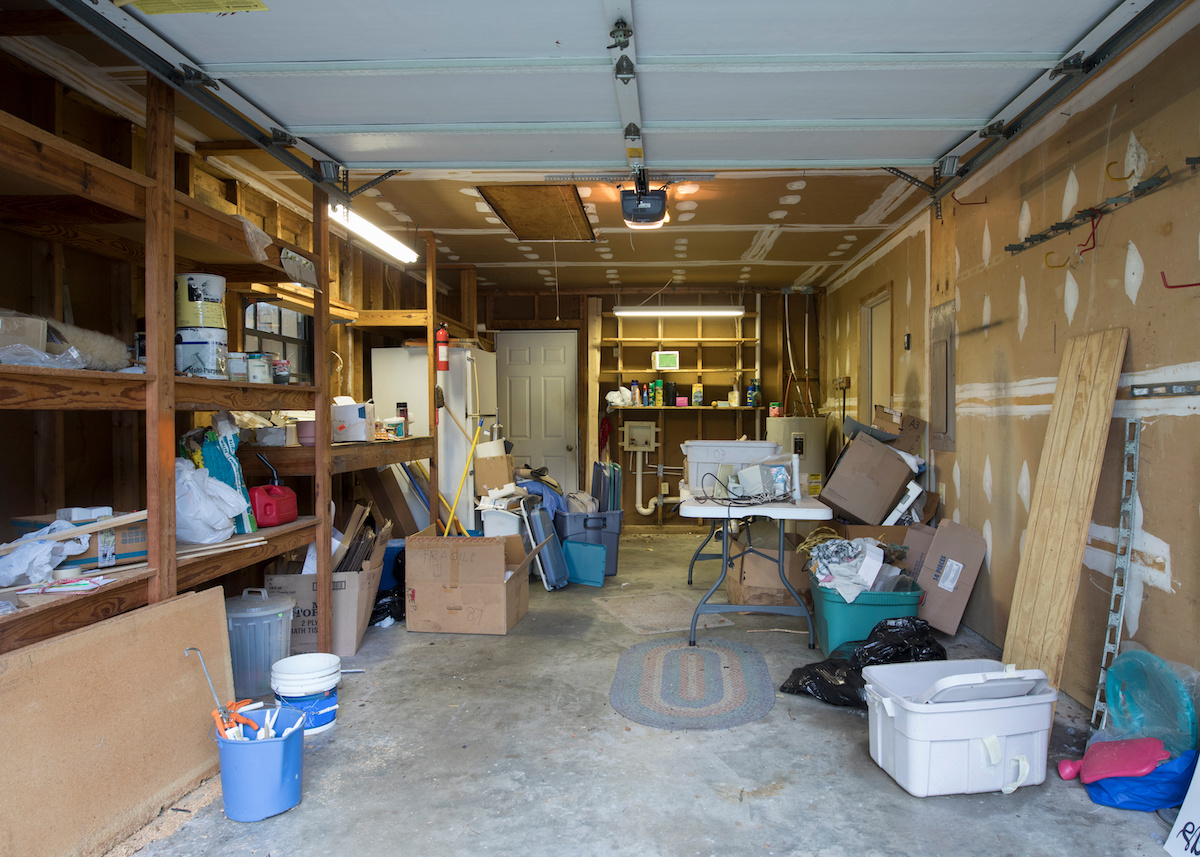 Tidy Up the Storage Areas
You've tackled the big items in the garage, but what about the smaller items like camping gear, sports equipment, and gardening tools? There's no need to throw all of these items in one big container. Tidy up these storage areas with the following ideas:
– Camping Gear: Organize camping gear by type and then store it in large plastic totes. You can also use these totes to store other outdoor living equipment, like sports equipment. You can also use overhead storage for camping gear that you don't use on a regular basis.
– Sports Equipment: Sports equipment like bikes and hiking gear can be stored on hooks in the garage when not in use. You can also place these items in totes or on shelves.
– Gardening Tools: Large gardening tools, like shovels and hoes, can be hung on a wall or placed in a large container. Smaller gardening tools, like trowels, can also go on a slatwall system or inside bins.
–Seasonal items: Christmas decorations and other seasonal items can go in overhead storage as well as inside cabinets.
– Hazardous materials: Be sure to lock these up inside cabinets. You don't want children accessing items such as paint thinners.
Create Your Dream Garage
Now that you know how to clean your garage by category, why not turn it into your dream garage? Think back to your plans for your dream garage and evaluate what you need to do to make that dream a reality.
Need a new coat of paint on your walls? How about an automatic garage door opener? Would your new space be more user-friendly if your floors were coated in polyaspartic? Your garage needs to be upgraded now if you intend to do so!
Designing your dream garage has never been easier. When you work with The Smarter Garage, you can explore a huge range of storage options that can maximize your space.
The key to a functional garage space is having storage solutions that fit your needs and lifestyle. If you are ready to take the plunge and reclaim your garage, call the garage experts at The Smarter Garage. We can evaluate your space, discuss your needs and install products to help you achieve your dream garage.
Clean Your Garage by Category with The Smarter Garage
Cleaning out the garage is one of those tasks that many homeowners put off for months, sometimes years. But once you get started, it's not that difficult to finish when you clean your garage by category.
The first step is to organize your garage by category so that you know where to start. Mark everything with a sticker and date it so that you can throw out old items and keep only the things you want to keep.
Tackle the big items like bicycles, tools, or equipment. Tidy up the storage areas and throw away anything that doesn't belong in the garage.
Once you've finished, you can enjoy a clutter-free garage that is perfect for storing cars, lawnmowers, sports equipment, or anything else your family uses.
Ready to get the garage of your dreams? Contact The Smarter Garage for garage storage solutions and more.