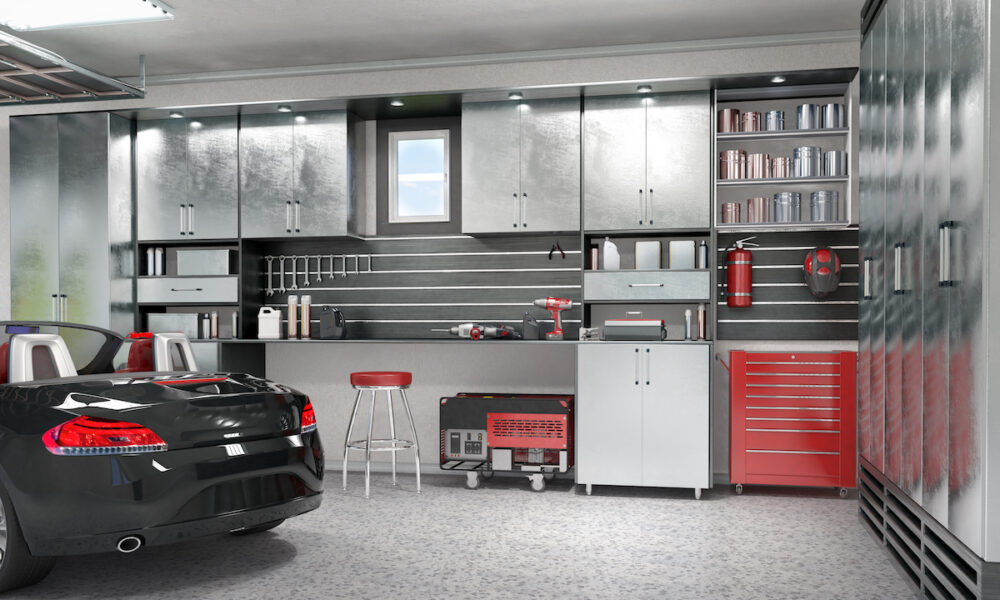 With so many options available, finding the right flooring for your garage can be challenging. After all, you don't want to spend money on garage flooring that makes your space look unsightly.
Meanwhile, if you're looking for advice on the best garage flooring options for your home and budget, you've come to the right place. In this blog post, we'll take you through some of the main considerations when choosing a new garage floor. This includes different styles and materials. Keep reading to discover everything you need to know about the latest garage flooring trends!
Garage Flooring Trends: Polyaspartic Flooring
Polyaspartic flooring is a type of coating that's applied over a subfloor to protect it. This type of garage flooring is incredibly durable and long-lasting. This is why it's one of the most popular garage flooring trends that isn't going away any time soon.
The polyaspartic coating can be applied in a wide range of colors and finishes This means that you can find a great look for your garage.
Why Choose Polyaspartic Garage Flooring Over Expoxy?
When it comes to garage floors, one of the most popular options is an epoxy coating that can be applied to the floor. Epoxy flooring is affordable, comes in a variety of colors, and provides excellent traction. However, it does have its drawbacks. Epoxy flooring is quite slippery when it's wet. It also requires a long curing time, which keeps you out of the garage for more than a day.
Furthermore, epoxy flooring is a great option for some garages, but it's not the only option. If your garage floor gets a lot of moisture or you want a floor that is easy to maintain, then a polyaspartic floor is the right choice.
Custom Colors for Garage Floors
Since the onset of COVID-19, homeowners are turning their attention to home improvement projects in droves. This means that there is a lot of custom work that comes into play, and this is also the case for garage floor trends.
One of the best reasons to choose polyaspartic flooring for your garage is that you can choose virtually any color. While some garage flooring options are limited to a few standard colors, you can be as creative as you want with polyaspartic. If you want a bright pink garage, this is the option for you. You can either choose a pre-mixed color or create your own custom color formula, made specifically for you from The Smarter Garage.
If you go with the premixed option, you'll be able to choose from popular colors that are likely to match the rest of your home's décor. If you go with a custom color, you can create a shade that's unique to you. There's nearly no limit on the type of garage flooring you can design with polyaspartic floors.
Therefore, you may need to do some research and be creative when calculating your materials and costs. The Smarter Garage can help advise you when it comes to choosing custom colors for garage flooring trends.
Easy to Keep Clean
No matter what material is trending for garage floors, homeowners want something practical and easy to keep clean. This is where polyaspartic comes into play for garage flooring trends.
When you want garage flooring material that's easy to clean, you can save yourself a lot of stress by choosing poyaspartic. A good rule of thumb is to avoid materials that are particularly porous. While these materials may look nice, they trap dirt, dust, and grime, making them hard to clean.
Meanwhile, garage floors should be able to accommodate vehicles, workbenches, and other items that are prone to spills. With a good garage floor cleaner, you should be able to keep your polyaspartic garage floor clean. However, you'll want to avoid using cleaners that are too harsh.
But how do you clean polyaspartic flooring? Luckily, it is one of the most durable flooring materials, but that doesn't mean it can't get dirty. It can be easily cleaned with a mop or broom and water. You can also use a vacuum on low suction to pick up the dust. If you spill any liquids on your polyaspartic flooring, they can be clean up with a paper towel. There isn't much to keeping polyaspartic garage floors clean!
The end result will be a shiny floor that looks brand new. If you use a cleaner for the garage floor, be sure to rinse thoroughly. Otherwise, a sticky or slippery residue can build up on the floor. Take your garden hose and rinse it away for the best results.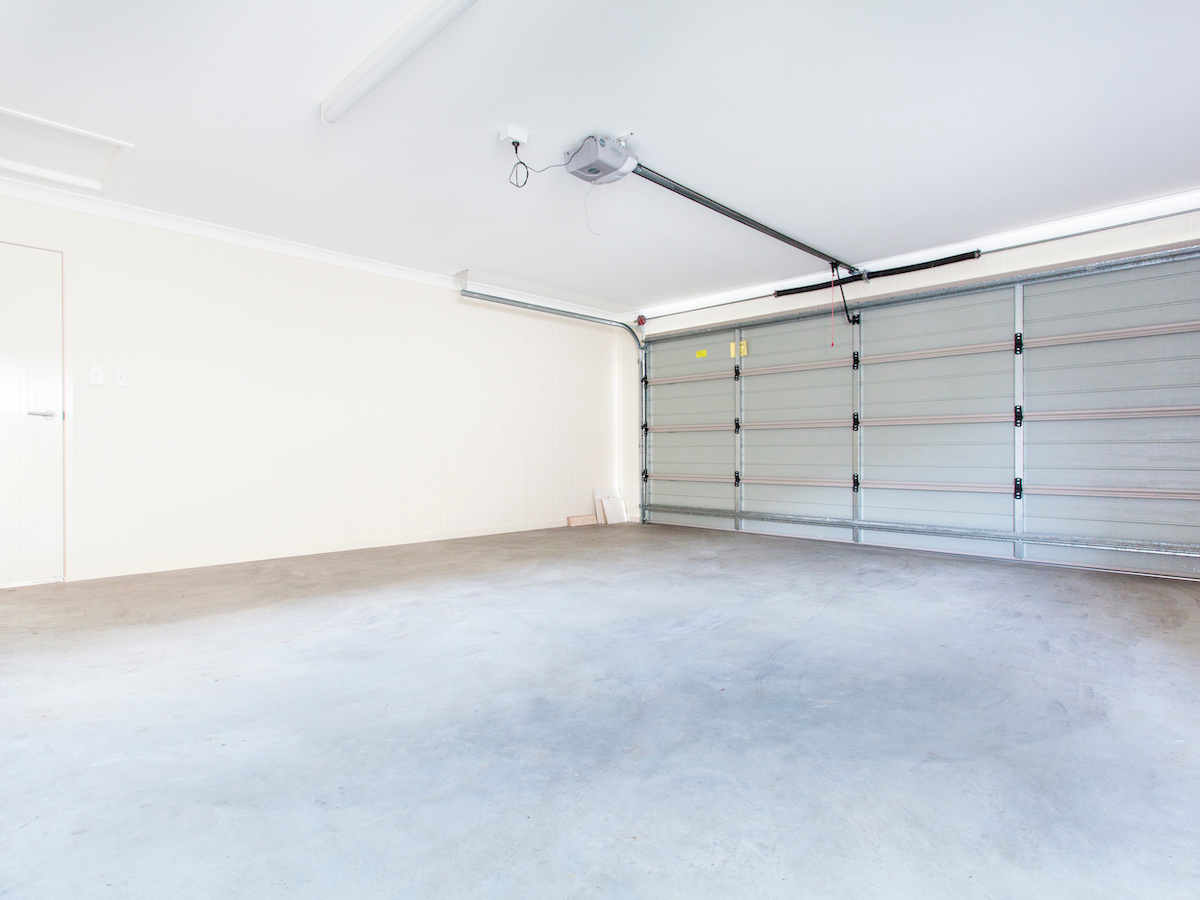 Garage Flooring Trends that Blend with Many Decor Styles
Some homeowners don't give a second thought to the style of their garage. It's a catch-all space that's in disarray, and it's certainly not stylish. But if you're a homeowner who cares about garage flooring trends, you'll want to choose an option that suits your decor style.
Garage floors are areas of your home that are often exposed and visible. Therefore, if you need to replace your flooring soon, you may want to consider a material that blends with your home's interior décor. You can choose from a wide range of flooring options when you decide to install polyaspartic in your garage.
There are different textures, colors, and finishes available. This means that you're likely to find something that matches your home. You can choose between bold or subtle colors.
If you're not sure what would work best, you can contact The Smarter Garage for input. We can help you choose the best garage floor that suits your style and home.
Scratch and Stain Resistant Garage Flooring
Garages tend to be high-traffic areas, which means that they're likely to get plenty of scuffs and stains. If you choose a garage flooring option that's resistant to scratches and stains, you can prevent these marks from ruining your floor.
When shopping for polyaspartic garage flooring, look for a high-grade product that's been rated for its scratch and stain resistance. While these materials are incredibly tough, they can still be damaged by sharp objects or high-pressure cleaning. The good news is that it takes a lot of force to damage polyaspartic.
If your garage serves as your workshop or hobby area, polyaspartic is an A+ option for its durability. This is one of the garage flooring trends that every homeowner loves.
Get Popular Garage Flooring Trends from The Smarter Garage
The best garage flooring will be able to withstand heavy foot and vehicle traffic while also being easy to clean.
You should also keep in mind that if you have a concrete floor, it has a tendency to crack, so you may want to get garage flooring that can protect it from moisture. There are many different garage flooring options to choose from, so it's important to do your research to find the best option for you.
We recommend polyaspartic garage flooring to homeowners in Tampa Bay, FL. It's easy to customize, keep clean, and it's very scratch resistant. If you're interested in polyaspartic flooring for your garage, please get in touch with us today to learn more.