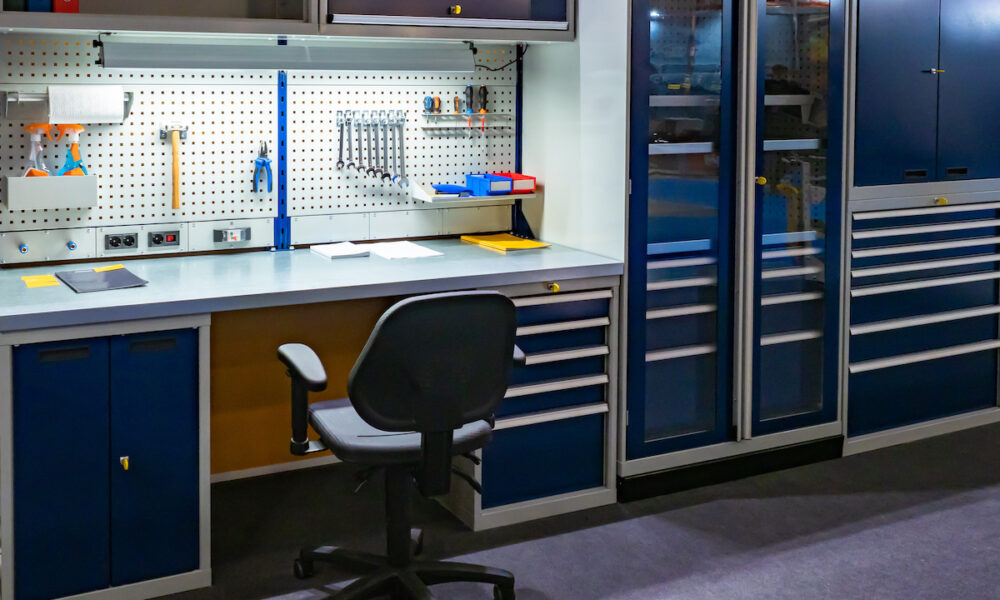 A garage is much more than just a place to park your car. With the right organization and design, it can become a multi-purpose space that can serve a variety of needs. In this blog post, we'll provide tips and strategies for making the most of your Tampa Bay garage, whether you want to use it as a home gym, workspace, or storage area. There are countless cool ways to make a custom experience in your space with garage storage solutions.
In this blog, you can expect to learn tips about:
Organizing your space
The different types of garage storage solutions
Creating zones in your garage
Adding lighting and ventilation
Incorporating design elements
Choosing garage flooring to complement your garage
When you need help designing the garage of your dreams, be sure to reach out to us at The Smarter Garage.
Consider Your Needs for a Functional Garage Space
Before you start organizing your garage, it's important to consider what you need from the space. Think about the different ways you want to use your garage, and create a list of priorities. This will help you decide which features are most important for your space.
Here are some ideas for using your garage as a multi-purpose space:
Home gym: A garage can be the perfect space for a home gym. You can install a weight bench, cardio equipment, and mirrors to create a workout area. Meanwhile, a slatwall system is a great idea for hanging jump ropes, stretch bands, and more.
Workspace: If you work from home, a garage can be a great place to set up your office. You can install a desk, shelving, and other storage solutions to keep your workspace organized.
Storage area: Many homeowners use their garages as storage areas for sports equipment, tools, and other household items. With the right storage solutions, you can keep everything organized and easily accessible.
Declutter and Organize
You now have a good idea of what you need from your garage. It's time to declutter and make your space work for you and your family. This can be a daunting task, but with the right strategies, you can make the process easier.
Here are some tips for decluttering and organizing your garage:
Sort through all of your belongings and decide which items you want to keep, donate, or discard.
Invest in garage overhead storage, garage cabinets, and slatwall systems to maximize your storage space.
Label all of your storage containers to make it easy to find what you need.
Create a designated area for each type of item (e.g., sports equipment, gardening tools, holiday decorations).
If you want even more organization tips, check out our blog: Garage Storage Tips to Make it a Breeze to Put Things Away
What are the Best Garage Storage Options for Your Space?
Choosing the right garage storage solutions can transform your space into an organized haven, maximizing every inch for efficiency. Garage cabinets provide ample room to store tools, paint cans, and seasonal items, keeping them concealed yet easily accessible. Overhead storage systems are perfect for freeing up floor space. This storage allows you to store bulky items like luggage or holiday decorations.
Meanwhile, slatwall systems offer a versatile way to arrange hooks, shelves, and baskets. This makes it simple to store bicycles, gardening equipment, and sports gear. With these innovative storage solutions, you can enjoy a clutter-free garage and effortlessly locate items when you need them.
Create Usage Zones
To make the most of your garage space, it's important to create different zones for each use. This will help you stay organized and make the most of your available space.
Here are some tips for creating zones in your garage:
Decide which zones you need based on your list of priorities.
Use tape or paint to create boundaries between each zone.
Choose the right storage solutions for each zone (e.g., overhead storage for sports equipment, and cabinets for tools).
Make sure each zone is easily accessible and easy to navigate.
Choose the Right Flooring
Garage flooring is an important consideration when creating a multi-purpose space. You need a durable and low-maintenance surface that can withstand heavy foot traffic and other wear and tear.
Here are some tips for choosing the right flooring for your garage:
Consider polyaspartic garage flooring, which is durable, easy to clean, and comes in a variety of colors and styles.
Choose a slip-resistant surface to prevent accidents.
Avoid materials that are difficult to clean, such as carpet or wood.
Consider adding a floor coating to protect your garage floor from spills and stains.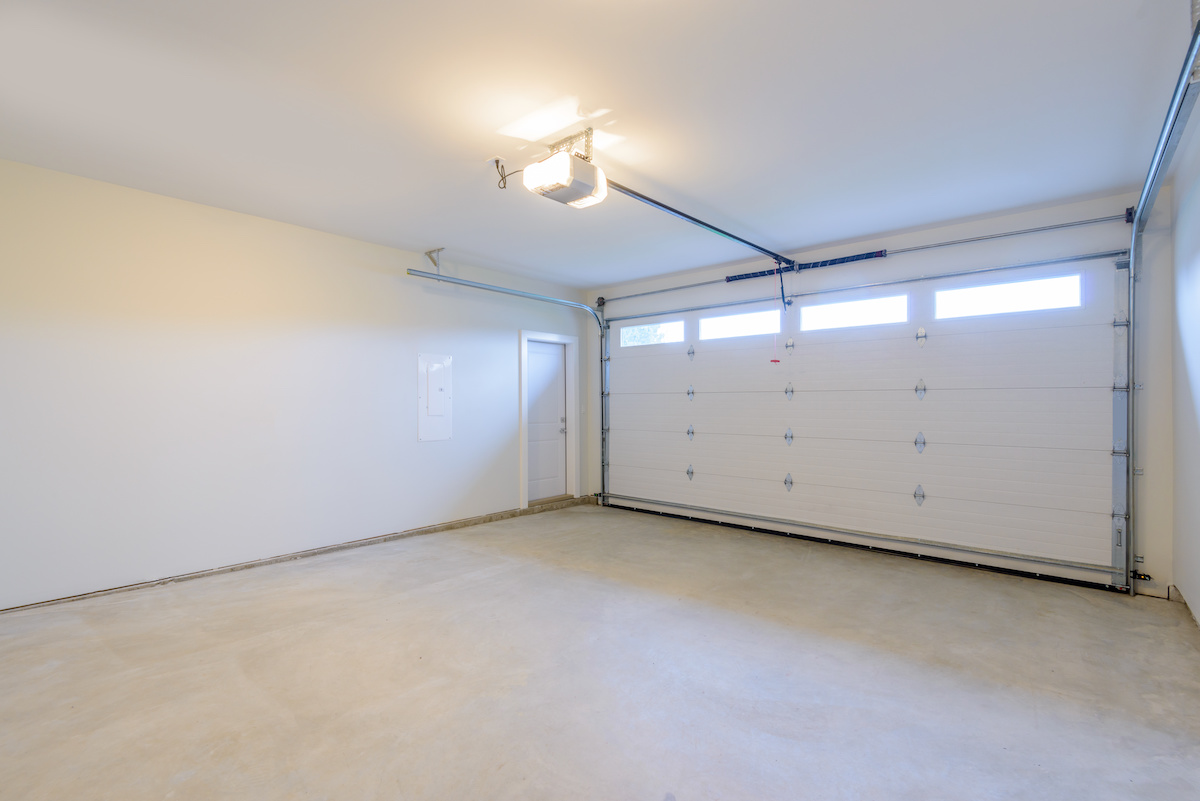 Add Lighting and Ventilation
A well-lit and well-ventilated garage is essential for creating a comfortable and safe space. Here are some tips for adding lighting and ventilation to your garage:
Install LED lighting to brighten up your garage and save energy.
Add windows or skylights to increase natural light and air flow.
Use an air purifier to improve air quality and reduce odors.
Install a ceiling fan to improve air circulation.
These upgrades can make your garage feel more enjoyable for all occasions.
Incorporate Design Elements
Finally, it's important to incorporate design elements into your garage to create a cohesive and appealing space. This will make your garage feel like an extension of your home, rather than a separate and neglected area.
Here are some tips for incorporating design elements into your garage:
Choose a color scheme that complements your home's exterior.
Add artwork or decorative elements to make your garage feel more inviting.
Use plants or greenery to add a natural touch.
Consider adding insulation and drywall to make your garage more comfortable and energy-efficient.
How Polyaspartic Flooring Adds Aesthetic Flair to Your Garage
Looking to add pizzazz to your garage space? Polyaspartic flooring is not only a functional solution for garage floors but also an aesthetic one. It is available in a variety of colors and finishes that can add a stylish and modern touch to your garage. Polyaspartic flooring is also highly customizable, allowing you to create unique patterns and designs to suit your personal taste and style. Its glossy finish gives a sleek and polished look, elevating the appearance of your garage while still being durable and easy to maintain.
Get Great Garage Storage Solutions from The Smarter Garage
With the right organization and design, your Tampa Bay garage can become a multi-purpose space that meets all of your needs. This is especially true when you incorporate the right garage storage solutions. It's easy to create a space that is both functional and stylish.
Garage storage solutions such as overhead storage, garage cabinets, and slatwall systems are essential for maximizing your storage space and keeping everything organized. Remember to choose a durable and low-maintenance garage flooring, such as polyaspartic garage flooring.
If you're feeling overwhelmed by the task of organizing your garage, consider consulting with a professional garage organization and flooring installation company. They can help you create a customized solution that meets all of your needs and fits within your budget.