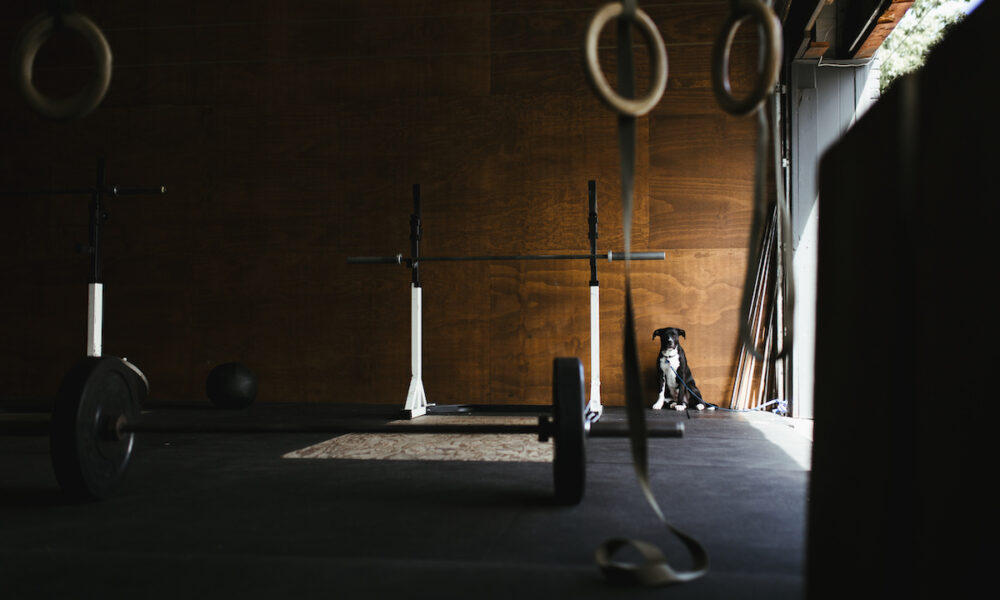 Transforming your garage into a functional and stylish home gym can be an exciting and rewarding endeavor. When you consider how to turn your garage into a home gym, the possibilities are endless. This comprehensive guide will provide you with valuable tips, insights, and practical steps on how to turn your garage into a home gym.
With the help of polyaspartic flooring and effective storage solutions, you can create a great workout space in your garage.
How Much Space Do You Have?
The first step in learning how to turn your garage into a home gym is to take inventory of your available space and determine your specific fitness needs. Measure the dimensions of your garage, noting any existing obstacles like electrical outlets or structural beams.
Furthermore, the amount of space you need for a home gym can vary depending on several factors. This is including:
The type and number of equipment you plan to use
Types of exercises you want to perform
Your own personal space requirements.
However, as a general guideline, you should aim for at least 100-150 square feet of dedicated space for your home gym. The average size for a car garage in the US is 360 sq feet.
How Much Space Do You Really Need for a Home Gym in Your Garage?
If you plan to have cardio equipment, such as a treadmill or stationary bike, you'll need additional space for these machines. Meanwhile, you need enough room to move around them.
A good rule of thumb is to have at least 6-8 feet of clearance on all sides of cardio equipment. For weightlifting equipment, such as a squat rack or weight bench, you'll need enough space to move freely and perform exercises safely.
You may also want to consider the ceiling height of the space. This is because some exercises such as overhead presses or pull-ups, require additional height. Furthermore, you may want to incorporate some open floor space for bodyweight exercises or stretching.
Overall, the amount of space you need for a home gym will depend on your fitness goals, the equipment you plan to use, and your personal preferences.
Clear Out and Clean Up
Before you can begin the transformation, it's essential to declutter your garage. Remove all non-essential items, and consider donating, selling, or storing them elsewhere. Thoroughly clean your garage, sweeping away dirt, dust, and cobwebs. This will provide a clean slate for your home gym and make the subsequent steps much easier.
Quick Tips on Cleaning Out Your Garage
Is your garage a mess? These quick tips can help you clean things up in a snap:
Set aside a designated block of time to focus solely on cleaning out your garage, such as a weekend or a day off work.
Enlist the help of friends or family members to make the process more efficient and enjoyable.
Set up three piles for your items: keep, donate/sell, and trash/recycle. This will make it easier to sort through everything.
Empty the entire contents of your garage onto your driveway or lawn. This will allow you to see everything you have and make it easier to decide what to keep or get rid of.
Start with the large items first, such as furniture or large tools, and then work your way down to smaller items.
Be ruthless with your decision-making. If you haven't used something in the past year or it's broken and can't be repaired, it's probably time to get rid of it.
Consider selling or donating items that are still in good condition but you no longer need. This can help you make a little extra money and reduce waste.
Organize items you plan to keep into categories, such as sports equipment, tools, or gardening supplies, and group them together.
Invest in storage solutions, such as slatwall systems or cabinets, to keep your newly organized items in place and easy to find.
Make a plan to maintain your newly cleaned garage by scheduling regular cleaning and organizing sessions.
Choose the Right Flooring
When considering how to turn your garage into a home gym, flooring is a critical aspect. The ideal flooring should be durable, easy to clean, and provide a safe, non-slip surface. That's where polyaspartic flooring comes into play.
Polyaspartic flooring is a high-performance coating system that offers several benefits for home gyms. It is extremely durable, resistant to abrasions, and can withstand heavy gym equipment.
Meanwhile, it's resistant to chemicals and stains, making it easy to clean and maintain. As a garage flooring solution in the Greater Tampa Bay, FL area, polyaspartic flooring is also UV resistant. This ensures that the flooring remains vibrant and unaffected by the intense Florida sun. It's great to use for outdoor and indoor spaces!
Optimize Storage Solutions
When learning how to turn your garage into a home gym, effective storage solutions are crucial to keep your space organized and clutter-free. There are several garage storage options to choose from, including:
Wall-mounted racks: Perfect for storing weights, resistance bands, and other small equipment, wall-mounted racks save valuable floor space and provide easy access to your gear.
Ceiling-mounted storage: By utilizing overhead space, ceiling-mounted storage is an excellent option for items that are not frequently used. This includes seasonal sports gear.
Shelving units: Adjustable shelves can accommodate various equipment sizes, making them a versatile and flexible storage solution.
Cabinets: For a clean and streamlined look, cabinets can conceal your gym equipment while protecting it from dust and dirt.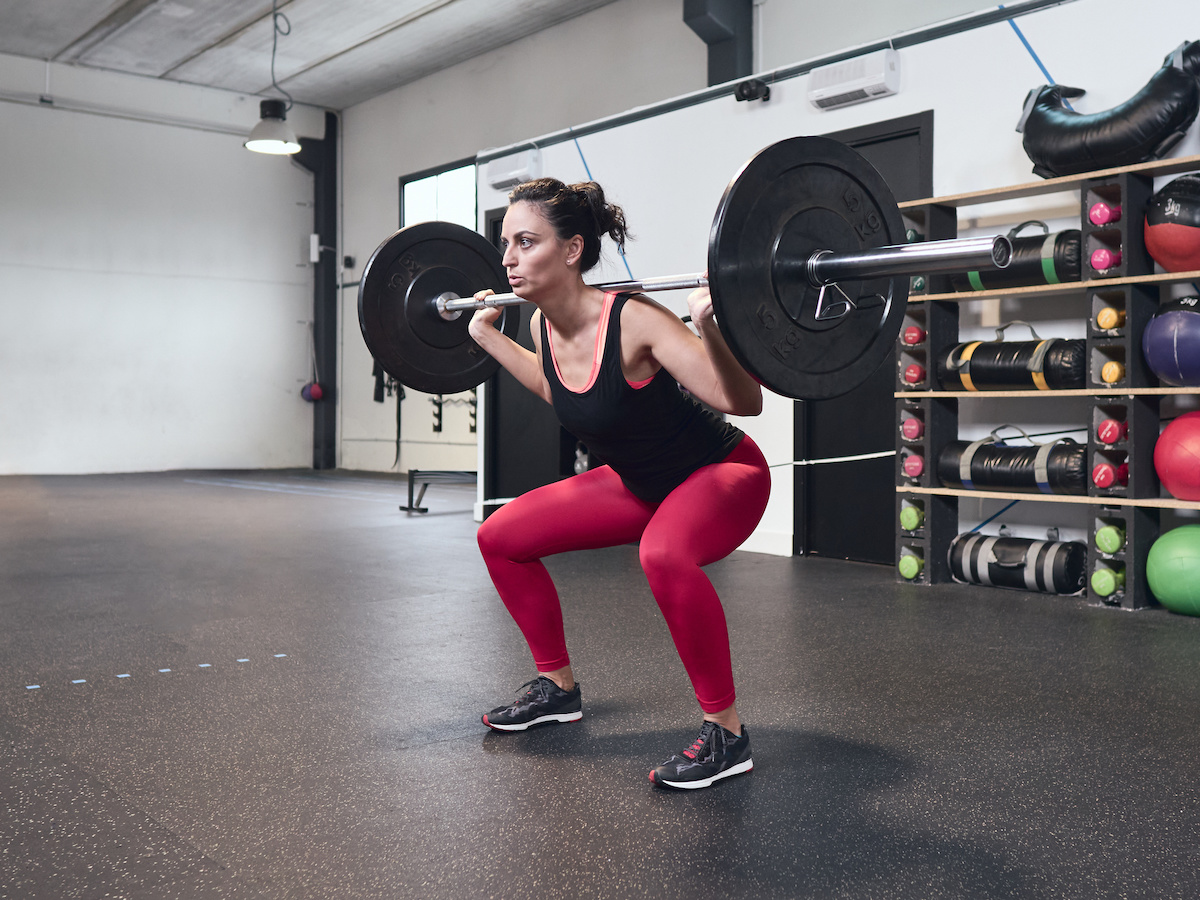 Consider your specific needs and the layout of your garage when selecting the ideal storage solutions for your home gym.
Invest in Quality Equipment
Once you've optimized your storage and chosen polyaspartic flooring, it's time to invest in quality gym equipment. Select versatile and space-saving equipment that suits your fitness goals and preferences. Some popular options for home gyms include:
Adjustable dumbbells: These compact and versatile weights can replace multiple sets of traditional dumbbells, saving space and money.
Resistance bands: Lightweight and easily stored, resistance bands provide a variety of strength training exercises for all fitness levels.
Foldable workout bench: A foldable bench can easily store away when not in use, maximizing your workout space.
Cardio equipment: Treadmills, stationary bikes, and rowing machines are all great options for cardiovascular workouts. Choose compact models or machines that can be easily folded and stored to maximize your garage gym space.
Ensure Proper Ventilation
Good ventilation is crucial for a comfortable and healthy workout environment. If your garage lacks windows or adequate ventilation, consider installing a fan or air purifier to improve air circulation and quality. Alternatively, you can open the garage door during workouts to let fresh air in and maintain a comfortable temperature.
Customize Your Space
Make your home gym truly your own by personalizing it with motivational quotes, artwork, or your favorite colors. Customize your gym to reflect your personality and create a space that inspires you to achieve your fitness goals.
Keep in mind that polyaspartic flooring from The Smarter Garage is completely customizable. You can create the garage of your dreams with any flooring color that you choose!
Safety First
As you learn how to turn your garage into a home gym, remember to prioritize safety. Ensure your equipment is properly stored and secured to prevent accidents. Choose polyaspartic flooring for its non-slip properties, and invest in high-quality equipment that meets safety standards. Furthermore, keep a well-stocked first aid kit in your gym for any unexpected injuries.
Maintain and Update Your Gym
Regular maintenance is essential for keeping your home gym in top shape. Clean and inspect your equipment periodically to ensure everything is functioning properly. As your fitness goals evolve, update your gym to reflect your needs and preferences.
How to Turn Your Garage into a Home Gym: Get Storage and Flooring from The Smarter Garage
Learning how to turn your garage into a home gym can be a rewarding and transformative experience. With the right planning, storage solutions, and the durability of polyaspartic flooring, you can create a functional and stylish workout space that meets your needs. Contact The Smarter Garage for garage flooring and storage options!