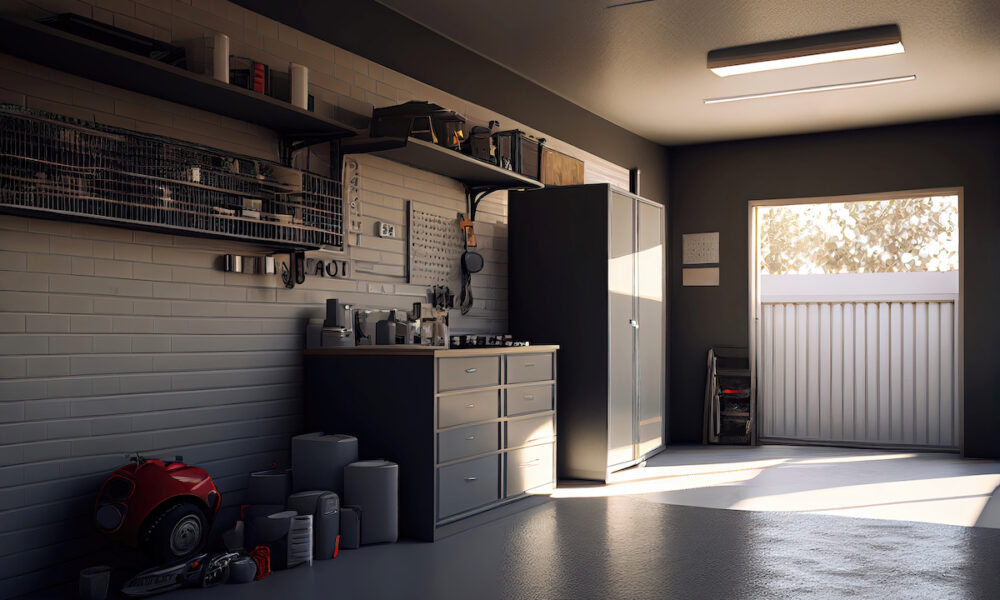 When you think about your dream garage, you might imagine that everything has its own space. But when it comes to the wonders of garage storage, wall storage for your garage is sure to wow. These powerful garage storage solutions pack a punch, leaving you with plenty of room to roam in your space. We're talking about wall storage systems that not only save space but also turn your garage into a paradise of organization.
Top of the list? Slat wall systems. Let's talk about our options and see how they stack up.
Slat Wall Systems: The MVP of Garage Storage
Slat walls are like the Swiss Army knife of storage. They're versatile, sturdy, and look pretty cool too. Install panels on your garage walls, and voilà! You've got a customizable storage playground.
Flexible and Durable Design
These systems feature aluminum panels with horizontal grooves, offering both lightweight and durable qualities. You can arrange hooks, toolboxes, shelves, and baskets to hold anything from tools and paints to plants. This versatility means your garage can showcase items while keeping them organized​​.
Ideal for anyone looking to transform their garage, Slatwalls improve functionality and convenience. They also serve as a stylish cover for dents or scratches on your walls. It's more than storage; it's a complete garage makeover​​.
Hang hooks, shelves, and bins to fit your needs. Whether it's gardening tools, sports equipment, or your beloved bike, everything has a home on a slat wall.
Impressive Weight Capacity
Each square foot of a Slatwall can hold up to 50 pounds. This capacity allows you to store a considerable amount of items without worrying about space. It's perfect for freeing up workspace for any project​​.
Cool Customization for Your Garage Space
Tailored to fit your specific garage dimensions and personal preferences, these systems can be designed to suit various purposes – from a neat storage solution to a functional workspace. The customization options turn your garage from a disorganized area into a neat, efficient space​​.
Pro Tip: Mix and match accessories for your slat wall. Think outside the box – a holder for your yoga mats, perhaps?
Heavy-Duty Shelving: The Unsung Hero
Sometimes, you just need a good old-fashioned shelf. But not any shelf – we're talking heavy-duty, ready-to-hold-your-heaviest-items kind of shelves.
The Muscle of Garage Storage
When it comes to storing hefty items, heavy-duty shelving is your go-to. These aren't your average shelves; they're built to bear the weight of your bulkiest items. Perfect for oversized storage bins, heavy toolboxes, or even that collection of seasonal decor you only dig out once a year.
Accessibility and Space Efficiency
One of the best things about these shelves is how they maximize vertical space. You can stack high and save valuable floor space, keeping those less frequently used items out of the way yet easily accessible when needed.
A Neat and Tidy Solution
With heavy-duty shelves, everything has its place. Organize items categorically, and suddenly, your garage transforms into a well-organized space where each item is visible and reachable.
Garage Cabinets: A Stylish Alternative
If open shelving isn't your thing, garage cabinets are a fantastic alternative. These enclosed spaces are great for storing items that you prefer out of sight. Think chemicals, paint cans, or even those miscellaneous tools you don't use every day.
The great thing is that garage cabinets come in various sizes and styles, offering customization to suit your garage's aesthetics. Plus, with lockable options, they provide a secure storage solution for hazardous or valuable items.
Meanwhile, cabinets help maintain a clean, streamlined look in your garage. By hiding clutter behind closed doors, they contribute to a more organized and visually appealing space.
Pro Tip: Label those bins! Trust us, future you will thank you.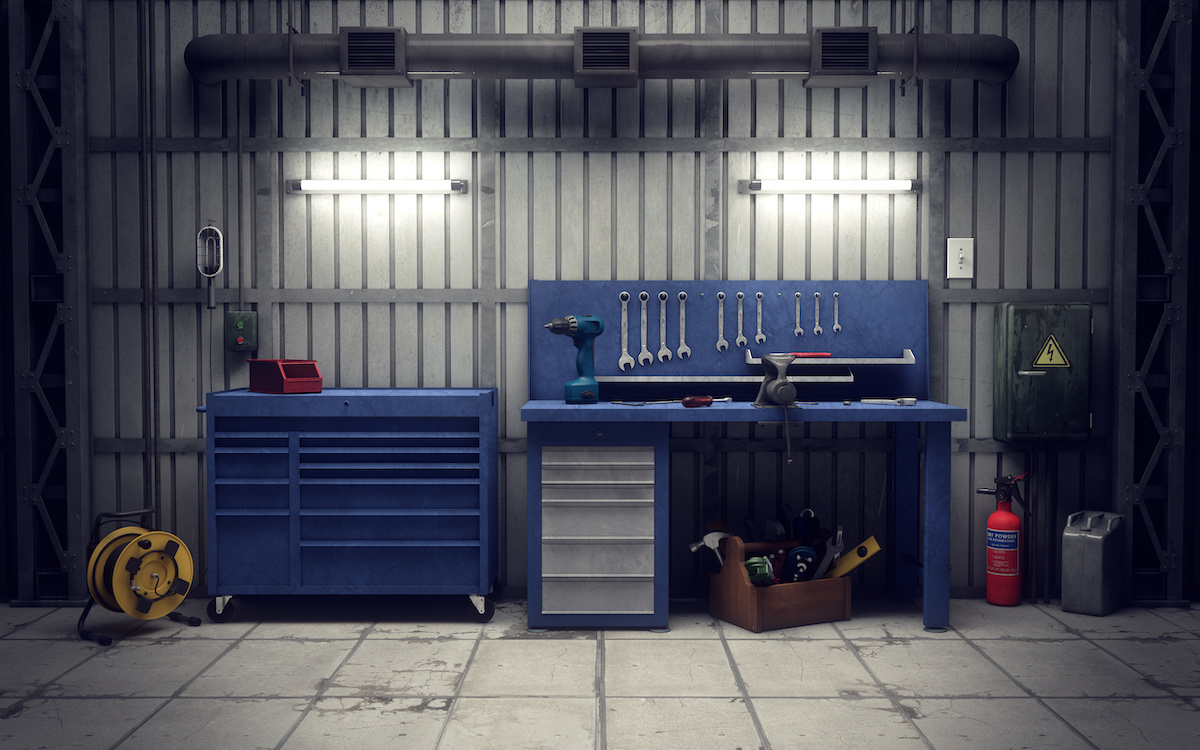 Pegboards: The Classic Choice
Yes, pegboards are still popular! Pegboards are the OG of wall storage. Simple, affordable, and super effective for hanging tools. Plus, it's easy to see everything at a glance – no more rummaging through drawers for that elusive screwdriver.
Pro Tip: Outline your tools on the pegboard. It's not just satisfyingly organized, but you'll instantly know if something is missing.
Magnetic Strips: For the Little Things
Tiny bits and bobs, like drill bits and screws, are always getting lost. Enter magnetic strips. Stick them to the wall, and let your metal bits cling to them in neat rows. Easy to reach, and no more disappearing acts!
Pro Tip: Keep a strip near your workbench for easy access while you work.
Wall-Mounted Cabinets: Hide the Clutter
Not everything needs to be on display. Wall-mounted cabinets are great for storing chemicals, paint, and items you want out of sight. Plus, they give your garage a clean, finished look.
Pro Tip: Use the doors of the cabinets as extra storage space – hang small bins or hooks!
Wowed by Wall Storage for Your Garage? Call us at The Smarter Garage
Get custom wall storage for your garage from the Smarter Garage. We are the go-to garage storage and garage flooring company in the Greater Tampa Bay area. Offering garage cabinet storage, slatwalls, and more, you'll love the way that your garage looks with new wall storage.