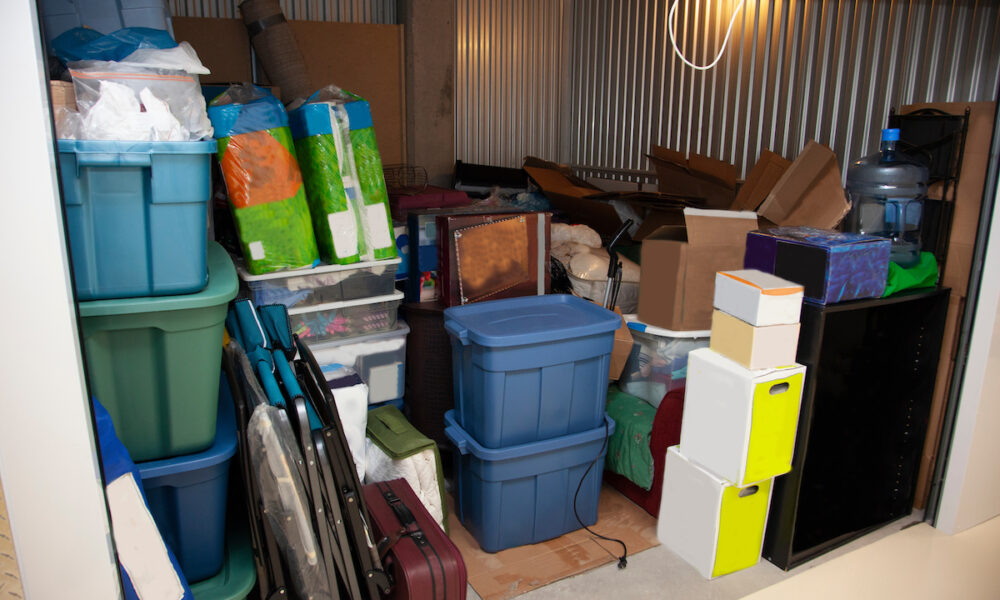 When you have a garage in your home, it is often the go-to place for random things you can't find a home for anywhere else. That's because garages usually double as spaces to store your car and other things that don't fit inside your home. When most people think of garage storage, they picture shelves with hooks. They might think of hanging rods where they can store their tools and accessories. These are great options to consider, and we will touch more on this later.
But in truth, there are many ways to get more storage out of your garage without much effort at all. Especially when you hire professionals to help you out. You can simply sit back and relax as the design of your dream garage comes together.
Here are some ideas on how to get more storage from your garage.
Make use of the Wall Storage to Free up Floor Space
A garage wall can be a great place to store items that aren't easily stored on shelves or in containers. If you have the wall space to spare, make use of it. Adding hooks can help store items like rakes, shovels, and extension cords. This is a great way to keep them organized without taking up valuable floor space.
If you don't have a wall to spare, you can also look into purchasing a wall-mounted shelving unit. You can install these to mount on the wall. Cupboards and mini shelves can also work on the wall for easy storage.
These are easy ways to get some garage storage space by using the walls. However, another consideration for your storage is garage slatwall systems.
Slatwall is a type of display system that allows you to hang products on a wall. It is a very popular choice for garage storage because of its versatility. You can use it to store tools and other items, as well as display collectibles and other things.
There are a variety of different types of slatwall, so you can choose the one that best suits your needs. Some can hold heavier items, while others are best for displaying small items like books. There are even slatwall systems that are designed to be used in your garage. The Smarter Garage offers this storage solution, which is very popular with Tampa Bay homeowners.
Easy Ways to Seasonal Items in Your Garage
It is important to maintain a clean and organized garage. This helps to avoid cluttering it and making it hard to park your car in there. Keeping your garage organized with seasonal items makes it easier to find things when you need them.
Seasonal items are best stored in closed boxes or bins. You can also use plastic or fabric storage bags.
Furthermore, plastic bins can be easily transferred from one location to another with ease. If you find that the bins are taking up too much room, you can move them to another corner of your garage.
Choosing the right storage containers is also very important. This is also true when it comes items like Christmas decorations.
If you want to protect your Christmas decorations from dust and other harmful elements, you can store them in sealed plastic crates in the garage. You can also protect your holiday decorations from pests by storing them in sealed crates.
The good news is that plastic crates are very affordable. They are a great option if you want to store seasonal decorations for a long time. Use plastic crates to store items like holiday decorations, toys, and even small appliances like a mixer or a blender.
Plastic crates are also very easy to clean, and they are a great option if you want to organize your garage or basement. Meanwhile, you can keep them within reach by using shelves and overhead storage racks.
Take Advantage of Overhead Storage Racks
You have a lot of plastic crates or bins. But where do you put them? While it's easy enough to put them on the floor, this can take up a lot of room quite quickly. An easy solution to storing items is with the addition of overhead storage racks.
If you have a lot of items that need to be hung up, you can install a ceiling rack to help get more storage space out of your garage. A ceiling rack can be great for keeping sports equipment, like bats and balls, organized and off the ground.
Another advantage of installing a ceiling rack is that it frees up valuable floor space. This makes it easier to navigate your garage and increasing the capacity of your storage. You can also use a ceiling rack to store gardening tools and other items that need to be hung up. Some common items to store in overhead garage storage includes
Sprinkler systems
Ladders Tools
Scaffolding
Swimming pool equipment
Sports equipment
Kids toys
Scrapers
Saws
Spades
Shovels
Pool cleaners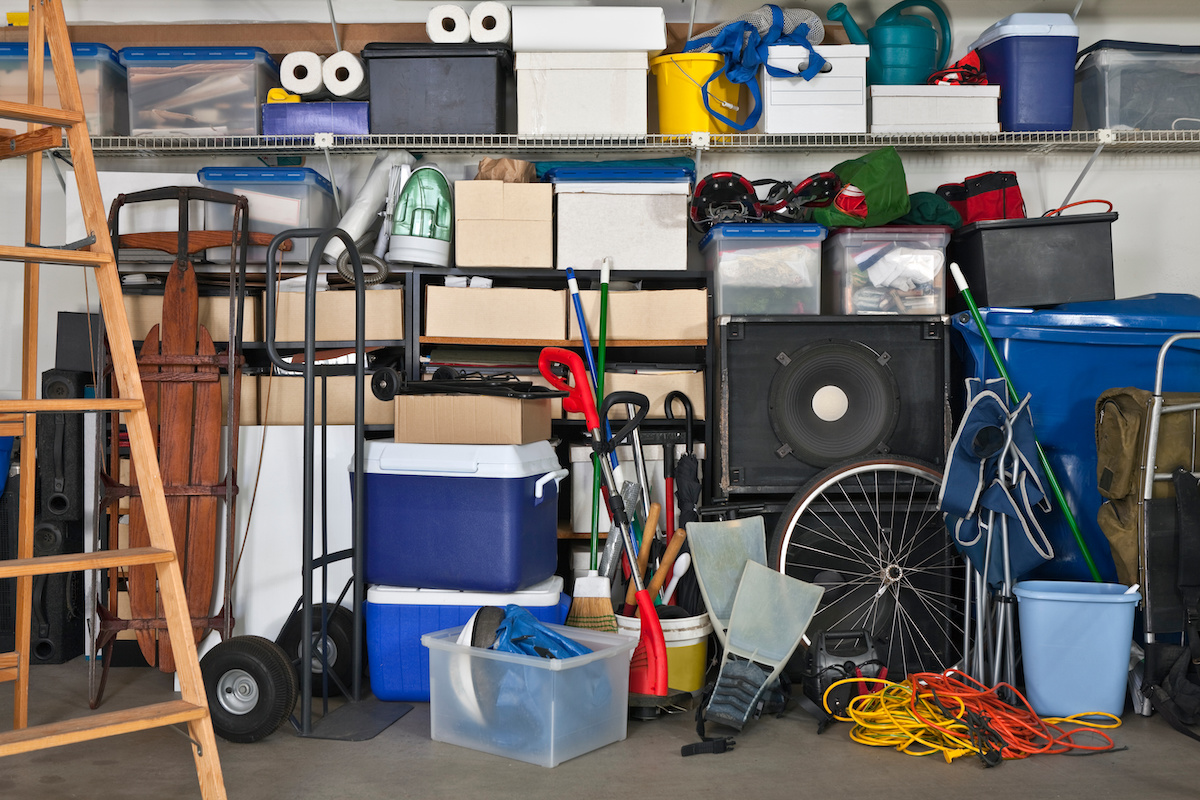 Easily Conceal Potentially Dangerous Chemicals in Your Garage
If you are storing potentially dangerous chemicals in your garage, you need to make sure they are inaccessible to children. You may want to store these chemicals in a locked cabinet or in a locked room if in the garage.
Make sure that you are keeping these chemicals away from any sources of heat. Store them in areas that are not directly exposed to sunlight. Additionally, keep these chemicals away from any food items that you have stored in your garage.
Garage cabinets are an easy and ideal way to keep dangerous chemicals and tools away from children. You can purchase this type of garage storage ready-made. Many of them also have locking capabilities to prevent unsupervised access.
Meanwhile, garage cabinets are available ready-made or can be customized with a variety of materials. They come in a variety of sizes and shapes. Some are metal, some are plastic, and some are a combination.
They will typically have adjustable shelves to accommodate all types of items. Most are designed to be mounted to the wall for stability. The Smarter Garage can help you select the right cabinetry while installing it as well.
Lastly, ceiling racks are a great choice for storing these types of items since they are typically mounted at a high level, keeping them out of the reach of children and minimizing the potential risk of injury.
Messy Garage? Hire a Professional Organizer
If your garage is completely filled with items you don't know where to put, you may need the help of a professional organizer to get your garage back in order. A professional organizer can help you identify the items in your garage and determine the best way to store them to make the most of your space.
You can hire an organizer to come to your home and assess your garage. If you'd rather not have someone in your home. There are plenty of websites that connect you with organizers. If you don't have much space in your garage, The Smarter Garage can provide you with plenty of storage solutions.
While we don't sort and organize your garage, we can certainly install storage such as overhead ceiling racks, slatwall systems and more.
Ask Us About Easy Garage Storage Solutions
A garage can make a great storage space. But it's important to keep it organized so you can find what you need when you need it. You can easily increase your garage storage by making use of every inch of space you have available.
By getting creative with your garage storage, you can make the most out of your space and keep it clean and organized. From wall-mounted shelves to overhead storage, there are many ways to add more storage to your garage. Contact The Smarter Garage today to learn more.