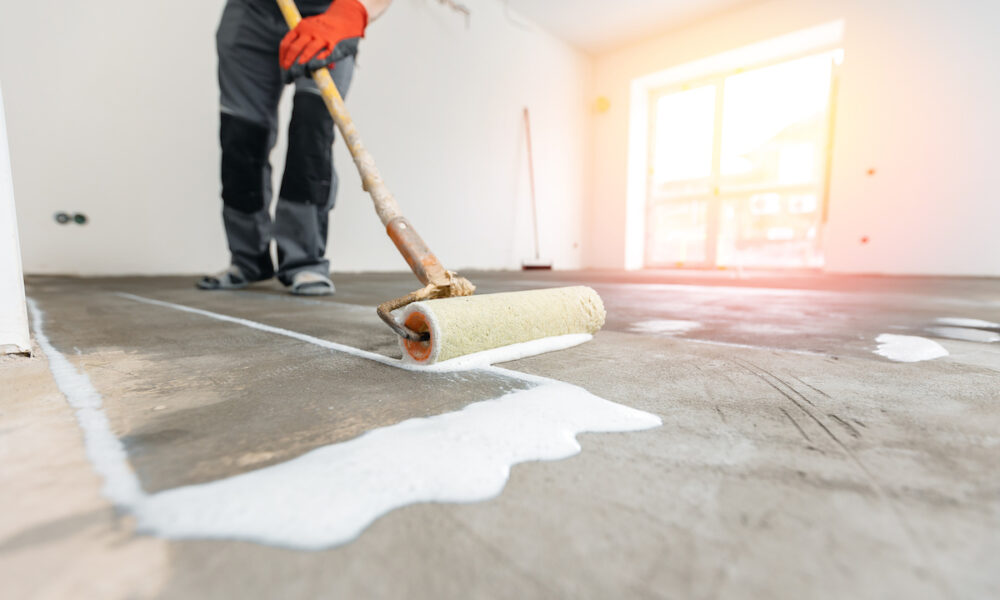 In the world of home improvements, a garage makeover is often overlooked. But the truth is that a garage upgrade can bring a great ROI, both monetarily and qualitatively. Beyond just providing a place to park your car or store your lawnmower, a well-organized, functional garage can offer incredible returns. This includes boosting your home's resale value to enhancing your daily life. Let's talk about the best ways to enhance your garage for the best value!
Garage Door: Major ROI
While The Smarter Garage focuses on the inside of your garage, we can't overlook the power of a new garage door. The return on investment from garage door replacement is pretty incredible. Homeowners can expect a national average of 102% ROI for garage door replacement!
Garage Flooring: The Base of Your Makeover
Starting from the ground up, let's talk about garage flooring, specifically polyaspartic coatings. Often, people ignore the floor when contemplating a garage makeover, but it's an integral part of the transformation.
But what makes polyaspartic an A+ option for garage flooring?
Durability and Longevity
Polyaspartic garage flooring outperforms epoxy and other traditional coatings in both durability and longevity. It's highly resistant to abrasions, chemicals, and temperature extremes. This means fewer touch-ups and a surface that looks brand new for years.
Aesthetic Appeal
Available in various colors and styles, polyaspartic flooring can give your garage a clean, finished look. This aesthetic appeal adds to the attractiveness of your home, making it more appealing to potential buyers.
Easy Maintenance
Easy to clean and maintain, a polyaspartic floor takes the hassle out of garage upkeep. This low-maintenance feature is often a selling point for potential homebuyers, increasing the overall ROI. This is especially beneficial if you are using your garage as a work shop. As long as spills are cleaned up quickly, your floor will look beautiful for many years to come!
Slatwall Systems: Wall Storage that Works
When we think of a garage makeover, wall organization systems like slatwall systems cannot be ignored. These systems offer a multitude of storage options, perfect for keeping your garage neat and functional.
Versatility
From hooks for hanging tools to shelves for your gardening supplies, Slatwall systems offer an incredibly versatile range of organization options. You can easily reconfigure these systems as your storage needs change.
Space Optimization
By taking advantage of vertical wall space, Slatwall systems free up floor area for your vehicles or other large items. This makes your garage more functional, all while increasing value.
Here are some ways that you can use slatwall systems in your garage:To store tools and equipment:
Organize sports equipment: If you have a lot of sports equipment, slatwall systems can be a great way to organize it. You can hang balls, bats, and other equipment on hooks, or store them in bins.
Storage for pet supplies: If you have pets, slatwall systems can be used to create a pet area in your garage. You can hang toys, food and water bowls, and other pet supplies on the slatwall.
Store and display holiday decorations: Slatwall systems can be used to create a storage area in your garage. You can store anything from holiday decorations to camping gear on the slatwall.
Visual Impact
Slatwall systems also enhance the aesthetics of your garage, providing it with a neat and organized appearance. This visual impact adds a qualitative ROI by giving you peace of mind and impressing potential buyers.
Overhead Storage: Reach New Heights in Organization
Overhead storage is the next game-changer in maximizing the ROI of your garage makeover. Why waste the valuable real estate above your head? With overhead storage, there is plenty of room to place your belongings while keeping your garage tidy. Here's how it works.
Endless Storage Solutions
Overhead racks can store large, bulky items like kayaks, bicycles, and seasonal decorations, freeing up your floor and wall space for other uses. This can be especially helpful in small spaces, as it can provide much-needed storage without taking up valuable floor space. Overhead racks can also be used to store items that are not used often, such as holiday decorations or camping gear. This can help to keep your home organized and clutter-free.
Here are some additional benefits of using overhead racks:
Improving the safety of your home by keeping items off the floor and out of reach of children or pets.
Cleaning up the appearance of your home by keeping items organized and out of sight.
They can help to save money by reducing the need for storage units or other storage solutions.
Safety
Storing hefty items overhead can help reduce the risk of accidents and clutter. This is because heavy items are less likely to be knocked over or fall if they are stored high up. Reduce the risk of accidents in your home or garage space with overhead storage.
Turn Your Garage into a Flex Space
With more floor space, your garage can serve multiple purposes—like a workshop, home gym, or even an extra living space. This increased functionality adds both monetary and qualitative value to your home.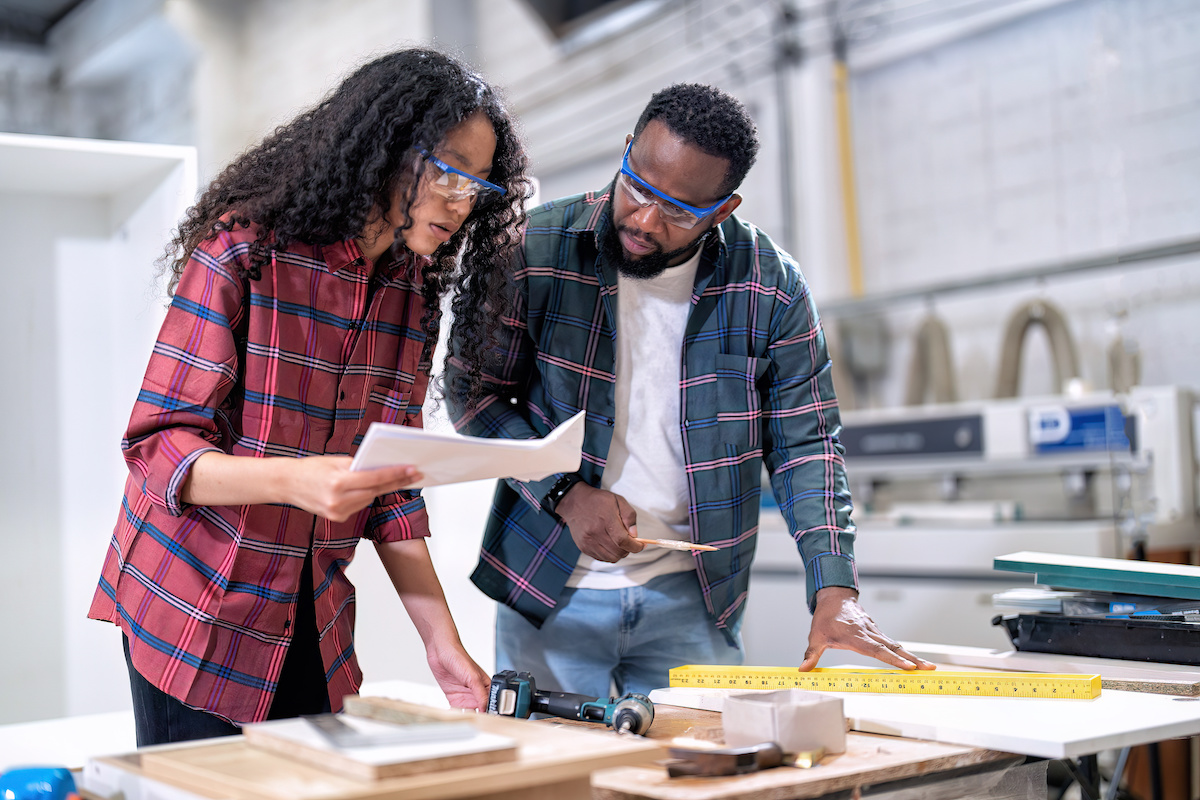 Garage Cabinets: Easily Conceal Garage Clutter
Discover the convenience of garage cabinets in your new garage makeover. Coming in different styles and sizes, it's easy to look away clutter and get organized for good. If you have young children, garage cabinets are exceptionally beneficial. They can lock away hazardous chemicals like antifreeze and much more.
Clutter Control
Garage cabinets can store a variety of items, from auto supplies to seasonal décor. With everything tucked away, your garage will look cleaner and more organized.
Here are some examples of how you can organize your garage with garage cabinets:
Sort by use
Seasonal items together
Label shelves
Heaviest items at the bottom
Cleaning supplies on the highest shelves
Small items in bins
Put frequently used items up front
Available in different sizes, configurations, and finishes, cabinets can be customized to fit your garage and your needs, making your space more functional and aesthetically pleasing.
Peace of Mind
An organized space brings emotional returns, including a sense of accomplishment and peace of mind. Knowing that everything has its place can significantly reduce stress!
Get Your Garage Makeover from The Smarter Garage
Ready to transform your garage into the ultimate organized space? At The Smarter Garage, we offer custom-made storage solutions designed to fit your unique needs. Built with durability and longevity in mind, our products protect your valuables while optimizing your garage space. Experience the difference that 25+ years of combined expertise brings. Our skilled technicians take the time to understand your goals, ensuring that your dream garage becomes a reality.
Don't settle for off-the-shelf solutions. Choose The Smarter Garage for a tailored approach to garage organization. Click here to schedule your consultation and achieve your dream garage makeover!