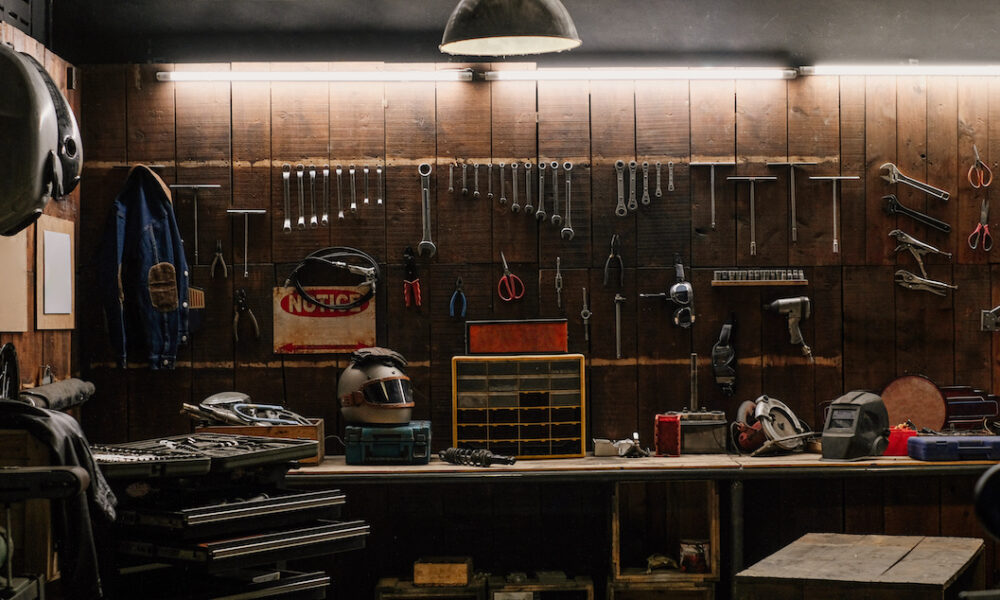 As the fall season arrives here in Florida, many find the urge to rejuvenate and refurbish their living spaces. The garage, often neglected, demands its share of attention. The onset of fall provides a timely reminder to organize, revamp, and renew this space. This is the key to a clutter-free area that makes for more than just vehicle storage. If it's time for a garage makeover, The Smarter Garage is here to help!
Whether it's creating a functional workspace, a storage haven, or simply maintaining an orderly area, a fall garage makeover can truly transform your space. Let's talk about the most distinctive ideas, like slatwall systems, overhead garage storage, and garage cabinets, to help you realize the untapped potential of your garage space.
Decluttering Your Garage: Where to Begin for your Garage Makeover
Beginning a garage makeover can feel overwhelming, especially when faced with years of accumulated clutter. However, a systematic and thorough approach to decluttering can transform this daunting task into a rewarding experience! Luckily, there are simple ideas to paving the way for a more organized and functional garage space.
Assess and Categorize
Start by evaluating the contents of your garage. Categorize items into what you need, what you can donate, what can be sold, and what should be thrown away. This is where you can determine how to allocate space efficiently and sensibly.
Clean Out and Clean Up
Once categorized, remove items you no longer need. You can do this by donating, selling, or disposing of them responsibly. After clearing out the unnecessary clutter, clean the garage thoroughly. Sweep the floors, wipe down surfaces, and eliminate any dirt or grime. Polyaspartic floors are perfect for a garage makeover, since they are very easy to clean and stain resistant!
Prioritize and Organize
After cleaning, prioritize the remaining items based on frequency of use and importance. Organize them in a manner that makes them easily accessible, yet out of the way. Consider incorporating shelving, bins, or cabinets to keep items orderly and easy to find.
Maintain Regularly
After successfully decluttering and organizing, make a habit of maintaining the garage regularly. Schedule periodic clean-ups and assessments to avoid the accumulation of clutter, ensuring your garage remains a well-organized and pleasant space.
Incorporate Innovative Storage Solutions
Now we're getting to the good stuff. It's time to invest in innovative storage solutions like slatwall systems and overhead garage storage to optimize space utilization and maintain order. These solutions not only help in organizing items effectively but also in maintaining the cleanliness and functionality of the garage.
Let's talk about this more in detail.
Embracing Organization and Style: Slatwall Systems
Slatwall systems are the unsung heroes of garage organization, serving as the backbone for a neat and orderly garage. They offer an incredibly versatile and customizable solution for garage organization, accommodating a plethora of items, from tools to sports equipment. In short, they're pretty awesome–but for what reasons?
Maximizing Space
Slatwall panels allow for the optimum utilization of wall space. This is your opportunity to hang, display, or store items efficiently. These items are a godsend for those looking to declutter, and ideal for your new garage makeover.
Versatility and Customization:
With a range of accessories like hooks, bins, and shelves, slatwall systems can be tailored to suit your storage needs. With a streamlined appearance, you can enjoy a seamless fit with any garage's aesthetic and functional requirements.
Easy Installation and Maintenance
Installing slatwall systems is a straightforward process, especially when you work with The Smarter Garage. Their ease of maintenance makes them an appealing option for those seeking a hassle-free organization solution.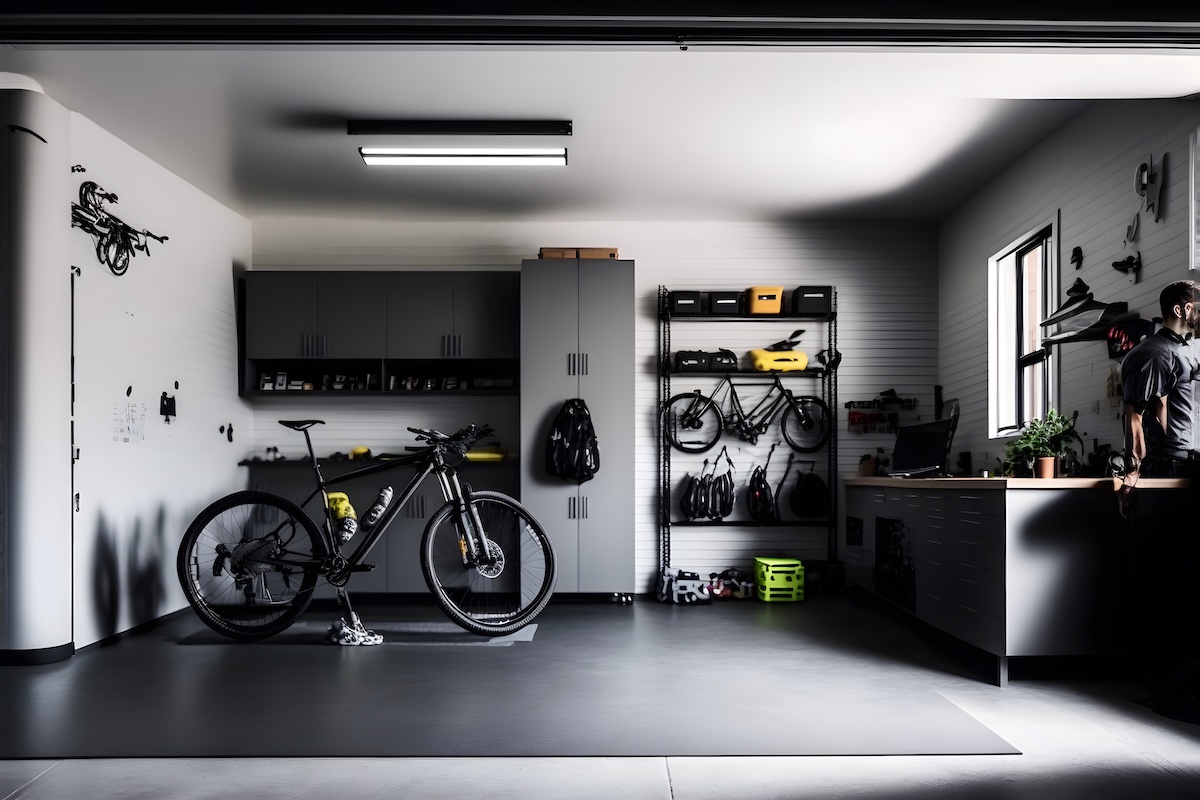 Elevating Storage: Overhead Garage Storage
When floor space is at a premium, overhead garage storage emerges as a saving grace, allowing homeowners to store seldom-used items out of the way, yet easily accessible. This storage solution is ideal for keeping your garage floor free from clutter and ensuring everything has its designated place.
Accessibility and Convenience
Overhead storage provides easy access to stored items while ensuring they are tucked away safely, preventing any accidental falls or damage.
Optimized Space Utilization
Using the ceiling as storage space maximizes the available area in the garage. This makes it possible to store seasonal items, holiday decorations, and more, without compromising on floor space.
Variety and Adaptability
Whether it's rack-based systems or hoist systems, overhead garage storage solutions come in various forms, adaptable to different garage sizes and storage needs, allowing homeowners to choose what suits them best.
Sophistication Meets Functionality: Garage Cabinets
Garage cabinets are synonymous with sophistication and order, combining aesthetic appeal with unparalleled functionality. These cabinets play a crucial role in organizing and safeguarding items while enhancing the overall look of the garage.
Design and Style
Cabinets offer a sleek and stylish storage option. They come in various designs and finishes that can complement the aesthetics of any garage, allowing homeowners to create a harmonious and pleasing environment.
Efficient Organization
With spacious shelves and compartments, garage cabinets make it easy to organize items meticulously. Have peace of mind knowing that everything is in its rightful place, readily available when needed.
Security and Protection
Sturdy, lockable garage cabinets provide secure storage for your belongings, protecting them from theft, pests, and the elements. This is also an ideal option when you have children in the home who might be a little too curious.
Get a Fantastic Fall Garage Makeover with The Smarter Garage
A fall garage makeover can create a better experience in your space. Consider the thoughtful integration of slatwall systems, overhead garage storage, and stylish cabinets. The Smarter Garage is happy to install these storage systems for your
Embracing these solutions, especially in the pleasant weather of Florida, can lead to a harmonious, organized, and versatile space, conducive to creativity, productivity, and well-being.
So, this fall, why not give your garage the makeover it deserves? Take advantage of every nook and cranny, discovering the true potential of this often-overlooked space. Contact The Smarter Garage to get started on your ideal garage makeover!