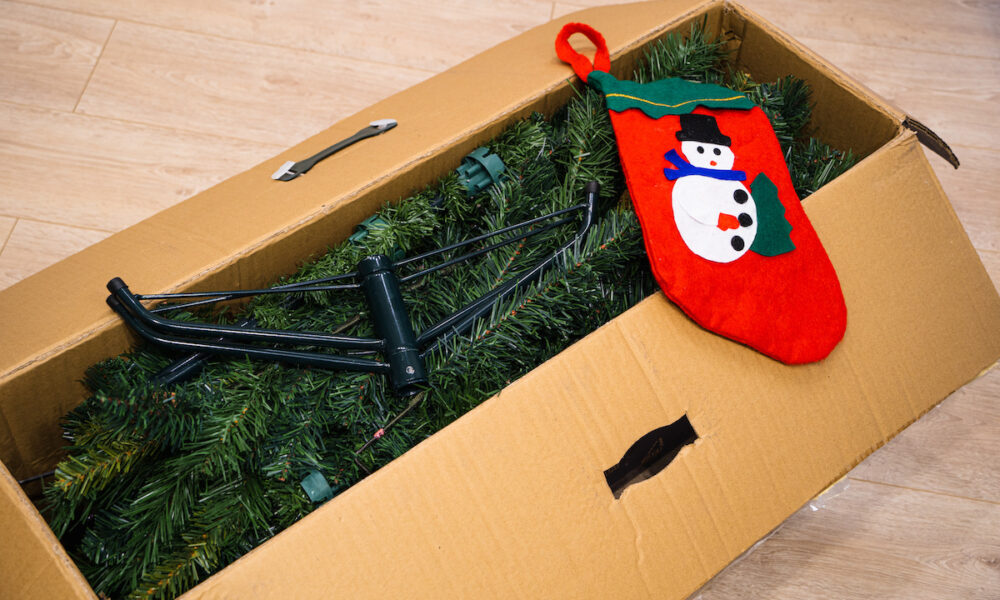 With the holiday season fast approaching, it's natural to start thinking about how you might be able to get more organized so that your hectic season doesn't become chaotic. The good news is that garage storage doesn't have to be something that you struggle with year after year. By taking steps to get organized now, the holidays will be much less stressful and much more enjoyable.
There are many small changes you can make now that will help you avoid the stress and chaos of hectic season. These changes won't take a lot of time, but they will have a huge impact on how smoothly your holiday season goes. This is especially true when it comes to finding what you need or even hiding gifts in the most inconspicuous spots.
If you want to feel less stressed this holiday season and have a more organized garage, The Smarter Garage is here to help.
How to Declutter Your Garage
The best way to get your garage decluttered is by having two different types of organizing systems. The first type of organizing system is for longer-term items. These are items like tools and sporting equipment, that you don't need on a daily basis.
The second type of organizing system is for shorter-term items, like things you use every day in your garage, like cleaning supplies. By organizing your garage with both of these types of systems, you'll be able to declutter fast and easily. Best of all, you're able to find everything you need when you need it.
You can temporarily sort items into bins as you create your system. They'll need to find a permanent home, which comes in many forms such as storage cabinets or overhead storage.
Quick tips for decluttering your garage include:
Declutter your garage in small increments to make the process less overwhelming.
Identify what items can be discarded, such as old tools or products that are no longer needed.
Create a system to store items where they can be easily found, such as sorting items by usage or importance.
Label storage areas to make them easy to find.
Purge your garage of items that are no longer in use or are no longer needed.
Use a garage inventory to determine what must be kept and what can be discarded.
Establish a regular schedule for cleaning and organizing your garage.
Use garage organizational systems to make items easier to find.
Storing an Artificial Christmas Tree in the Garage
If your holiday decorations are in disarray, you might want to plan for a better system next year. Here is how to store an artificial Christmas tree in the garage for safekeeping:
When you're not using your artificial tree, it's important to store it properly to extend its lifespan and keep it in tip-top condition for next year. To do this, you'll need to make sure it's dry since moisture can cause issues with the tree's construction and leave your tree with discoloration and damage over time. Be sure to unplug your tree and make sure the lights are off before wrapping it in plastic. You'll also want to make sure it has plenty of airflow to prevent mold and mildew from forming on the tree.
Storing Holiday Lights in the Garage
Holiday lights can be a beautiful and sentimental addition to your home during the holidays, but they can also be a huge pain to store for the next year. The best way to store holiday lights is to unplug them, roll them up or fold them, and then store them in a box or a plastic bag.
Plastic bags are especially good if you plan on keeping your lights for a few years. It's also important to keep these lights dry, so don't store them in a basement or an attic. Keep them in a dry place where they won't come into contact with water. Overhead storage and garage cabinets are great options.
If you're storing them for a few months before you put them away for the year, make sure they're dry before you put them away.
Using Overhead Storage for Holiday Items
If you have an area in your garage where the ceiling is high enough, you can create overhead storage. This type of storage is great for storing long items, like holiday decor. It can help clear out clutter by getting these items off of the floor.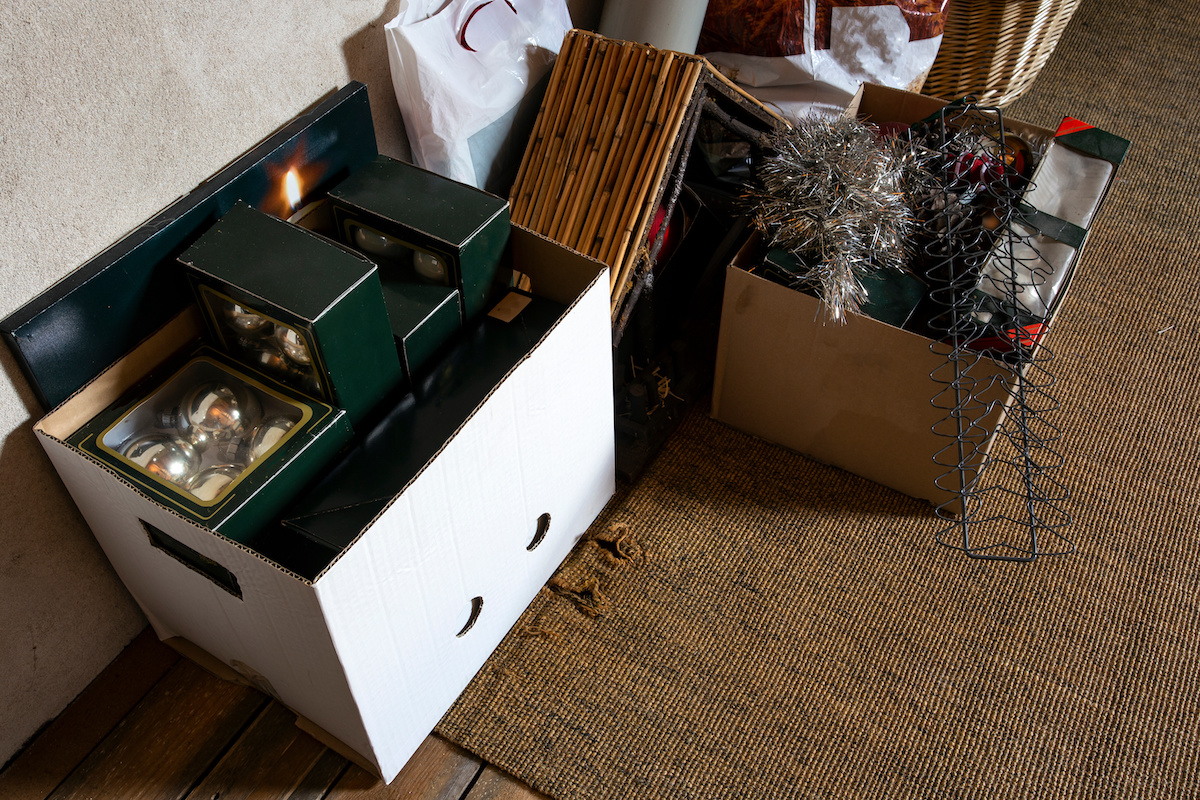 The first step of creating overhead storage is to mark a grid of spots on your garage ceiling where you can mount brackets that will hold the storage racks. Once you have the grid marked, go ahead and mount the brackets on your ceiling.
Next, choose the type of overhead storage that you would like to use. You will want to choose a type of storage that holds the items that you need to store, and that is the right size so that these items don't obstruct your path in your garage. You can use overhead storage to store many different types of items, like sporting equipment, gardening tools, and holiday decorations.
If this sounds overwhelming, The Smarter Garage can help you choose and install the perfect overhead storage unit for your garage.
Using Garage Cabinets for Storage
Another option for storing your items is to use garage cabinets. Garage cabinets are a great way to store items that you use on a regular basis, such as your gardening tools, power tools, and first aid supplies.
By storing these items in cabinets, you will be able to clear out space on your garage floor, and you will also be able to find these items more easily when you need them. The first thing that you need to do is to mark out where you would like to place your cabinets. This will depend on the size of your garage and where you think would be best to place them. Once you have marked out where you would like to place your cabinets, you can go ahead and purchase them.
Using Slatwall Systems in the Garage for Storage
If you have a lot of items that you would like to store in your garage, but you don't have a lot of space, you can consider using slatwalls. Slatwall systems are panels that you can use to create storage that is attached to the walls of your garage.
You can use these panels to store items like holiday decorations, sports equipment like baseball bats, and gardening tools. The first step to using slatwalls is to measure your garage wall, and then mark where you would like to place the panels in your garage.
Once you have marked out the placement for your panels, you can go ahead and install them. You can use these panels to store many different types of items. The Smarter Garage is happy to help you implement a slatwall system in your garage for the holidays.
Get Organized this Holiday Season with Garage Storage from The Smarter Garage
The holidays can be a really fun time of the year, but they can also be really stressful and chaotic. To avoid this chaos, you can take small steps to get more organized so your holiday season is less stressful.
Are you ready to get more organized so the holidays are less chaotic? Follow these tips to declutter your garage, clean it, store your items, and create an organized space where you can find everything you need. Contact The Smarter Garage for easy garage storage solutions this holiday season and beyond.