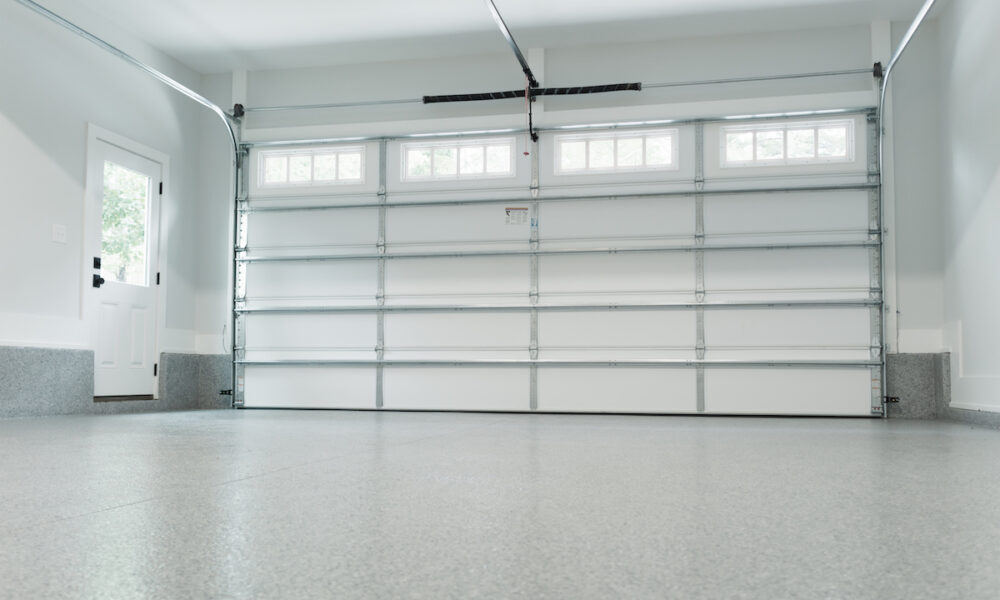 As we become increasingly aware of the role we play in harming our environment, we search for ways to reduce our carbon footprint and live a more sustainable lifestyle. One of the most effective ways to do this is by making eco-friendly choices in our homes. When it comes to eco-friendly garage flooring, one popular option is polyaspartic flooring.
Not only is it low-maintenance, durable, and cost-effective, but it also offers numerous environmental benefits. This includes reducing energy consumption to decreasing the production of indoor air pollutants. In this article, we'll explore the advantages of polyaspartic flooring and how it can help create a more sustainable home. So, if you're looking for an eco-friendly flooring option, look no further than polyaspartic flooring.
What is Polyaspartic Flooring?
Polyaspartic flooring is a durable floor covering that is made with liquid polyaspartic resin. It is a beautiful, versatile and eco-friendly garage flooring choice.
After the flooring cures, they are heated to remove excess moisture and then cooled. Polyaspartic flooring is resistant to stains and is extremely durable, potentially lasting for decades.
As you can see, polyaspartic flooring comes with a wide array of benefits, making it a great eco-friendly flooring option. It's also a very affordable choice. Because many polyaspartic flooring manufacturers produce their product using recycled materials, polyaspartic flooring is not only eco-friendly, but it's also cost-effective.
Polyaspartic Flooring: Eco-Friendly Benefits & More
Are you considering polyaspartic for your garage floor? These are some of the reasons why Tampa Bay homeowners choose this flooring material:
Low-Maintenance – Polyaspartic flooring is very low-maintenance. Not only does it require less cleaning than other flooring types, but it's also less likely to endure damage.
Durability – Polyaspartic flooring is extremely durable and will last a long time, making it an eco-friendly option for high-traffic areas. It's much less likely to break or crack, unlike concrete flooring.
Reducing Indoor Air Pollution – Polyaspartic flooring is non-toxic, non-allergenic, and out-gasses very little, so it's safe for both the environment and humans.
Recyclable and Sustainable Materials – Polyaspartic flooring is made from recycled materials, so it's both recyclable and sustainable.
Environmental Benefits of Polyaspartic Flooring Reducing Energy Consumption – Because polyaspartic flooring is made from liquid resin and doesn't require a heat source to cure, it creates much less energy than traditional methods.
Considering VOCs in Garage Flooring: What You Need to Know
Garage floors are important to consider when it comes to indoor air quality and health. That's because volatile organic compounds (VOCs) can be released from flooring, which can be dangerous over time if inhaled.
When selecting a flooring material, look for one with low VOCs, such as epoxy-based coatings, acrylic sealers and water-based polyurethane finishes. With these options, you don't have to worry about the fumes or the unhealthy odors that can come with VOCs. Choose the right flooring material and you'll be able to enjoy the excitement of your brand new garage without having to worry about its air quality.
Steering Clear of Epoxy Flooring: Environmental Drawbacks
Did you know that epoxy flooring contains VOCs? Volatile organic compounds or VOCs are often found in epoxy flooring and can be hazardous to your health. Inhaling VOCs can lead to allergies, respiratory problems, nausea, headaches, and other illnesses. Not to mention their contribution to air pollution, which can have a negative effect on the environment.
So it's best to avoid epoxy flooring altogether and opt for something more sustainable and safe for your health. Polyaspartic is a great alternative.
How to Choose Eco-Friendly Flooring
When choosing an eco-friendly flooring option, you should consider the following:
– What is the Environmental Impact of the Material? – When choosing a material, it's important to consider the environmental impact of its production and how it will be disposed of when it's worn out.
– How Eco-Friendly is the Installation Process? – The installation of your flooring will have an impact on the environment as well. For example, installing hardwood requires a lot of energy, so you should look for an eco-friendly option.
– Does it Require Special Maintenance or Chemicals? – You should also consider any special maintenance or chemicals that will be required to keep your flooring clean and new. For example, some synthetic flooring options require special cleaning products.
Other Ways to Get an Eco-Friendly Garage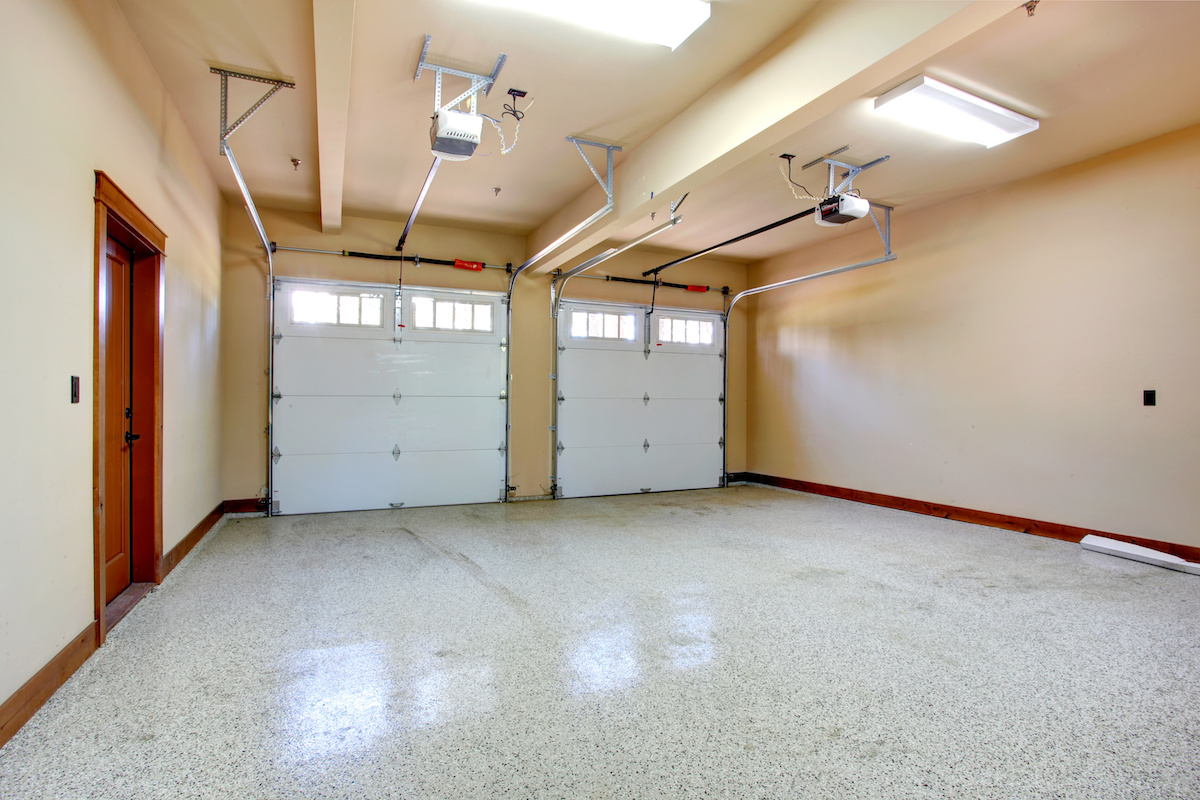 As you can see, polyaspartic garage flooring can make a difference to your health and environment. But there are several other ways that you can enhance your garage's efficiency. Consider implementing the following ideas.
Switching to energy-efficient lighting
Lighting accounts for about 15% of the average home's electric bill. So, if you're looking to reduce your overall energy usage, start by swapping out your old light bulbs. By upgrading to energy-efficient bulbs, you can reduce your energy consumption by up to 90%. This is especially important as energy bills are skyrocketing.
After a few years, you'll have saved a significant amount of money by upgrading to energy-efficient bulbs. Lastly, consider switching to LED lights. LED lights are an even more efficient source of light. They not only use less energy, but they last longer as well.
Repurposing Materials
Most of your garage items are reusable. So, instead of tossing them in the trash, repurpose them. For example, you can repurpose your paint cans. Simply clean them out and use them to store small items like screws or nails. You can also use your paint cans to grow plants indoors. This is a fun and creative way to repurpose your cans.
Another great way to repurpose materials in your garage is to upcycle. Upcycling is the process of turning old or discarded materials into new products. It's a great way to reduce your environmental impact. Upcycling can be as simple as repainting a piece of furniture or reusing a coffee can for storing supplies.
Smart Tips for Minimizing Waste
You can significantly reduce the amount of waste in your garage by switching to eco-friendly cleaners. First, you should avoid using toxic cleaners. Toxins can get into the soil and waterways. Over time, they can harm the environment and your health. Your best option is to use non-toxic cleaners. These cleaners are made from natural ingredients.
They are gentle on your surfaces and safe for the environment. Next, you should start using reusable cleaning towels. These are a great way to reduce waste and save money. Plus, they're reusable so they last a long time. You can also switch to paper towels that are made from recycled materials.
Get Eco-Friendly Garage Flooring from The Smarter Garage
There are many reasons to choose polyaspartic as your next eco-friendly flooring option, from its low-maintenance nature to its durability. This flooring is also cost-effective, as it lasts a long time and is made from recycled materials.
Moreover, polyaspartic flooring is non-toxic and out-gasses very little, so it's safe for both the environment and humans. Finally, polyaspartic flooring creates much less energy than traditional methods, and it also reduces indoor air pollution. With so many benefits, polyaspartic flooring is a great choice for eco-friendly flooring.
Are you looking to add an eco-friendly floor option to your Tampa Bay Garage? Get in touch with The Smarter Garage to explore your options. Our polyspasrtic floors are beautiful, easy to maintain and completely customizable.